Vivek Oberoi who recently came into the limelight for his movie 'PM Narendra Modi' based on the life of our Prime Minister Narendra Modi directed by Umang Kumar. After a lot of controversies, the movie finally hit the screens on May 24th.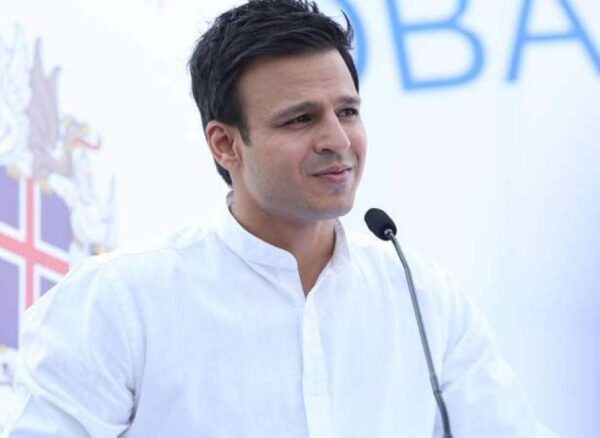 Prime Minister Narendra Modi swearing-in ceremony took place at the Rashtrapati Bhavan in Delhi on Thursday. PM Narendra Modi took oath in the presence of 8,000 guests for his second term. The star-studded guest list witnessed International Leaders, dignitaries, eminent personalities from the entertainment field and sports.
Vivek Oberoi was also invited to the swearing-in ceremony by Narendra Modi. He took to his twitter to congratulate PM Narendra Modi and to share the news of him being part of the swearing-in ceremony.
Honoured to be invited again to the swearing in ceremony. I'm watching @narendramodi bhai taking his oath for the 3rd time on his journey from CM Gujarat to PM of Bharat once again! Feeling like a small part of an incredible history #ModiSarkar2 #NamoAgain #ModiSwearingIn pic.twitter.com/jzk1jV6lVn

— Vivek Anand Oberoi (@vivekoberoi) May 30, 2019

However, Vivek Oberoi was brutally trolled on Twitter by his followers for addressing PM Modi as 'Bhai':
#1
Bhai kuch jada hi bada bhai nahi hogye #MotaBhai

— Bhartiya #अभिषेकत्रिपाठी (@AbyshekTripathi) May 30, 2019
#2
Bhai,itna uchal mat yeh Modiji ka Dil 112 inch ka h Varna itni flop film ke baad toh tujhe morning walk hee nasib hota

— मार्निंग वाक वाले Rofl Cakediplomacy (@ccredited_) May 30, 2019
#3
Vahi toh pata nhi yeh bc itna kya uchal raha h jaise bohot bada tir mara issne

— Tushar Gaikwad (@Tusshar45) May 30, 2019
#4
Sir bolna sikh ley… yeh toh modiji ka badappan hai …warna local awards main bhi tujhey koi nahi bulata

— dili ka malik kjeriwal (@AcharyaBaklol) May 30, 2019
#5
aap samjhe nahi vivekji…aapko apni acting skills se seekhne ke liye bulaaya hain!

— Contractor Raag Darbaari (@ragdarbaari) May 30, 2019
#6
Bhai nhi papa bol chamche paise ke bhukhe Cobra yaad hai na

— Sushant (@SZeshw) May 30, 2019
#7
Bhai kya bol Raha hai chutiya.. baap ke Umar ka hai tere!

— Hu Ha Hu Ha (@kacharkachar) May 30, 2019
The post Twitter Slams Vivek Oberoi For Addressing Prime Minister Narendra Modi As Bhai appeared first on RVCJ Media.