The teaser of Hrithik Roshan's and Tiger Shroff's upcoming movie War was launched on Monday. The teaser was an instant hit and it was trending on the social media platform all day long.
Hrithik Roshan finally returned on the silver screen after a span of 2 years. His presence was felt on the box office again with the release of his movie Super 30 which is based on the life of Anand Kumar and his unique coaching centre. Hrithik's look in Super 30 is definitely the talk of the town because of his bizarre brown makeup as he portrays the character of a Bihari mathematics genius.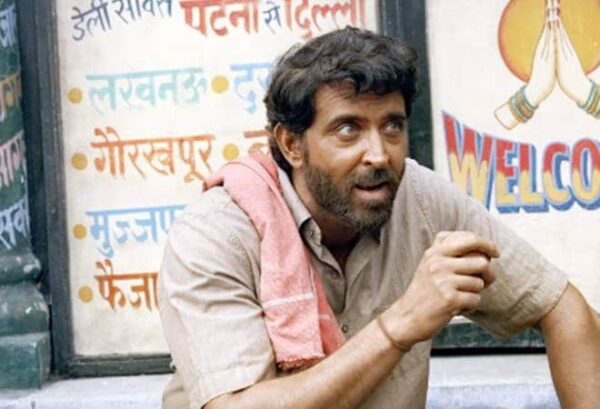 On the other hand, the look of Hrithik Roshan in Yash Raj Chopra's upcoming release titled War is breathtaking. Even Tiger Shroff's suave look is grabbing the eyeballs as both the actors are all set to face each other.

After watching Hrithik as the no glam Bihari mathematician in Super 30 and then seeing him in the robust avatar in War got the people talking. Check out a few hilarious reactions of Twitterati's:
#1
Me in Boys Hostel vs Me outside Girls Hostel #WAR #WarTeaser#Super30 pic.twitter.com/WOhbO6PU2U

— रोहित WAR Super30 (@WAR_TheYudhh) July 15, 2019
#2
1) Team England in WC'15
2) Team England in WC'19 pic.twitter.com/m28ZeiIbd7

— Shivam Aks (@AksShivam) July 15, 2019
#3
Recipe you Recipe you
Watch on TV make pic.twitter.com/wf8KdEdaeI

— Zeal (@blithesoul_) July 15, 2019
#4
Pic1:- when You Need Money from friend
Pic2:- When its time to return pic.twitter.com/VUnCptax5z

— Faizan Hamid (@thesrkexpress) July 15, 2019
#5
What I order What they
Online Deliver pic.twitter.com/velgWAvd0n

— Unemployed Marwadi (@Muaaaahrwadi) July 15, 2019
#6
*Riding Bike*

*Speed Breaker approaches* pic.twitter.com/sNOkUIbVaC

— Vaibhav… (@lamevaibhav) July 15, 2019
#7
Salary day vs month end pic.twitter.com/MMswW8Cwju

— Bhupesh Bansal (@itsbhupesh) July 15, 2019
#8
Employee of a..

Service based Product based
Company Company pic.twitter.com/Os4RxKI2bu

— Pakchikpak Raja Babu (@HaramiParindey) July 15, 2019
#9
#WarTeaser pic.twitter.com/EBiGmKSsTj

— Shîvåm Nîshåd (@Shivam__Nishad) July 15, 2019
#10
Influencers…

Online v/s Offline pic.twitter.com/z5bstgjYhp

— Tik Tok Tik Tok (@0__1) July 15, 2019
#11
India's fourth position during yuvraj singh VS after yuvraj singh pic.twitter.com/8bKIex2TQ6

— Faad Dunga BC (@naalaYUCK) July 15, 2019
#12
me taking Accidentally
selfie opening the
On B612 normal camera pic.twitter.com/2yJ640PzMU

— Pranjul Sharma (@Pranjultweet) July 15, 2019
#13
Both are same, Hritik roshan in the #War. #WarTeaser pic.twitter.com/Q4C7QPTheS

— Harsur Solanki (@harsur_Solanki) July 15, 2019
#14
Insta/Fb/Twitter DP The Aadhar card pic.#WarTeaser #HrithikVsTiger pic.twitter.com/n84JpxQD46

— Devendra (@bijli_ka_devta) July 15, 2019
#15
Online Shopping

Pic 1 : Expectations
Pic 2 : Reality pic.twitter.com/JILMCDFDOl

— Gujju Rocks (@khaman_Dhoklaa) July 15, 2019
If you didn't watch the number 1 trending teaser yet then you should watch it now:
There will be a War!
The post Twitter Has A Field Day Making Memes Out Of War Teaser And Hrithik's Super 30 Look appeared first on RVCJ Media.