Well, finally Winter has arrived in the middle of the sweat dripping summer for the Game of Thrones fan. The final season of Game of Thrones is finally here after year-long anticipation.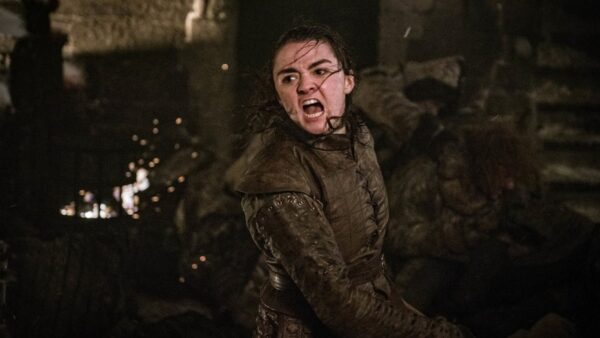 With the running time of 82 minutes, the third episode of Game of Thrones becomes the longest episode of GOT. Episode 3 is definitely not for the weak hearts as there was too much of bloodshed to fit in the frame of an hour. The season written by Benioff and Weiss and directed by Miguel Sapochnik knows exactly what their fans desire to watch and delivers it making it bigger.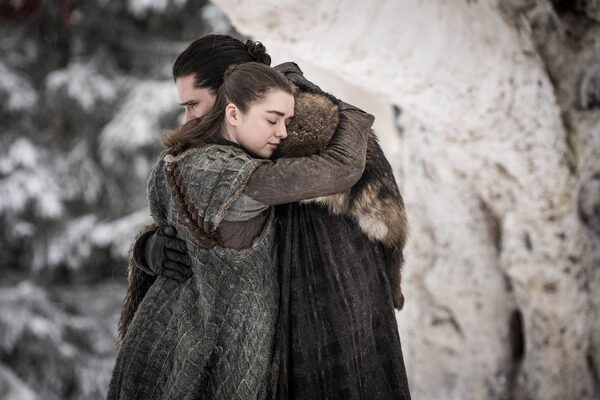 Fans are failing to get over the biggest and longest battle on the television, the way Arya stark took out the night king after stabbing him with the dragon glass turning the night king into glass cubes.
Me wondering how did Melisandre made it through a forest full of white walkers. #GameofThrones pic.twitter.com/VCE0QBM8Pc

— Emmanuel (@Itzemmanuel__) April 29, 2019

Even Twitterati's can't deal with the dilemma which happened last morning and can't stop talking about the fight. Hope you guys will have a visual treat –
#1
The night king's worst nightmare. Arya and Bran#GameofThrones⁠ ⁠ #BattleOfWinterfell pic.twitter.com/OPsEPqfdru

— Pavan Krishna® (@pavan_krishnaa) April 29, 2019
#2
My friends and I trying to watch this dark af episode #GameofThrones pic.twitter.com/3wFwSMM0AC

— Shelbs (@the__sheebs) April 29, 2019
#3
Today was the end of house mormont a house of bravery and sacrafice#GameOfThrones pic.twitter.com/XYlOGxyTCx

— جَان ديڤيتRaghad alenezi (@LOGNEZ928) April 29, 2019
#4
That entire episode. #GameOfThrones

elizameiward pic.twitter.com/s7CUQC0Lih

— Adenle R. Adeshina (@AfroBaseNg) April 29, 2019
#5
Jaime and Tyrion walking into Kings Landing to defeat Cersei like #GameofThrones pic.twitter.com/dykO6Vu86H

— Muskaan Ahuja (@Muskaan_a) April 29, 2019
#6
me to the lighting department of the new ep of #GameofThrones pic.twitter.com/25Ge9YjB2M

— ˗ˏˋʀᴀᴠᴇɴ ᴛᴀɴɢʜᴀʟˊˎ˗ (@RavenProj) April 29, 2019
#7
"You're a good man. Thank you."

ME:#GameofThrones pic.twitter.com/jtdgUUXbpT

— YUNGXBOBBY (@Lill17k) April 29, 2019
#8
Everyone hiding in the Crypt coming out in the next episode like #GameOfThrones pic.twitter.com/oW5seUBroi

— James Micael (@JPMicael) April 29, 2019
#9
Arya: You said that I'm going to close many eyes forever. You're right about that too.
Melisandra: Brown eyes, Green eyes… and Blue eyes
Arya: …..
Melisandra: What do you say to the God of death?
Arya: Not today. #GameofThrones pic.twitter.com/HbJYY0tNk7

— cereline de borja (@scarletmistceh) April 29, 2019
#10
*Night king raises the dead*

Me: #GameOfThrones pic.twitter.com/xfBtD4J0Fj

— Musab (@SudaniSaiyan) April 29, 2019
Just an imagine what will the final war turn out it to be. Expect the unexpected!
The post Twitter Can't Handle Game Of Thrones Berserk Episode 3 Reactions On Night King, Arya Stark appeared first on RVCJ Media.