A naturally fair skinned glamour model who goes by the name Martina Big has begun to identify as black and claims to have changed her race.
The thirty year old Martina is married to Michael Eurwen who is one year older to her and the two of them took part in the experiment together.
They have been taking injections of melanotan which is a pigment which can result in darkening of the skin. Now, she has undergone a shocking transformation. Check out what she looked like before: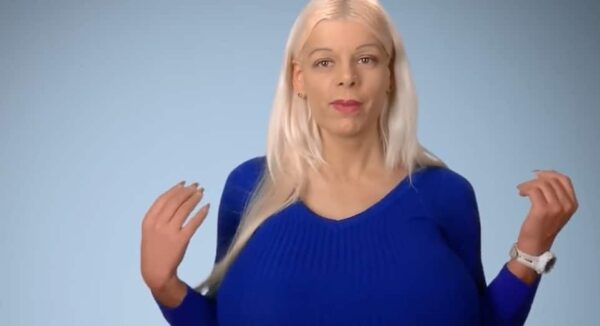 Martina has also undergone numerous breast augmentation surgery in order to give her the figure and stats she desired. She is practically unrecognizable now.
She has apparently been spending a lot of time in Kenya and believes that these are 'her people'. She has even been baptised and changed her name to Malaika Kubwa.
In an interview she said that she identifies as black or African and thus wanted to move to Kenya to be closer to her kind of people.
She also wants to conceive 'black babies' with her husband. Although how on earth that can be genetically possible no one really knows.
Her transformation is kinda mind blowing, don't you think?
The post This White Woman 'Identifies As Black', Says She's Moving To Kenya 'To Be With Her People' appeared first on RVCJ Media.