Recently a hilarious video went viral of a man paragliding and abusive himself for taking this decision. The video covers his hell of a ride from starting where he is happy and seems to enjoy to the end where he curses himself and remembering his whole family.
At first, he shows the sky and beautiful cloud around him, with 'aasmaan ki unchaaiyon mein' and gradually he starts screaming and calling his mother and cursing himself with 'main madarch*d hoon jo yahaan aaya'.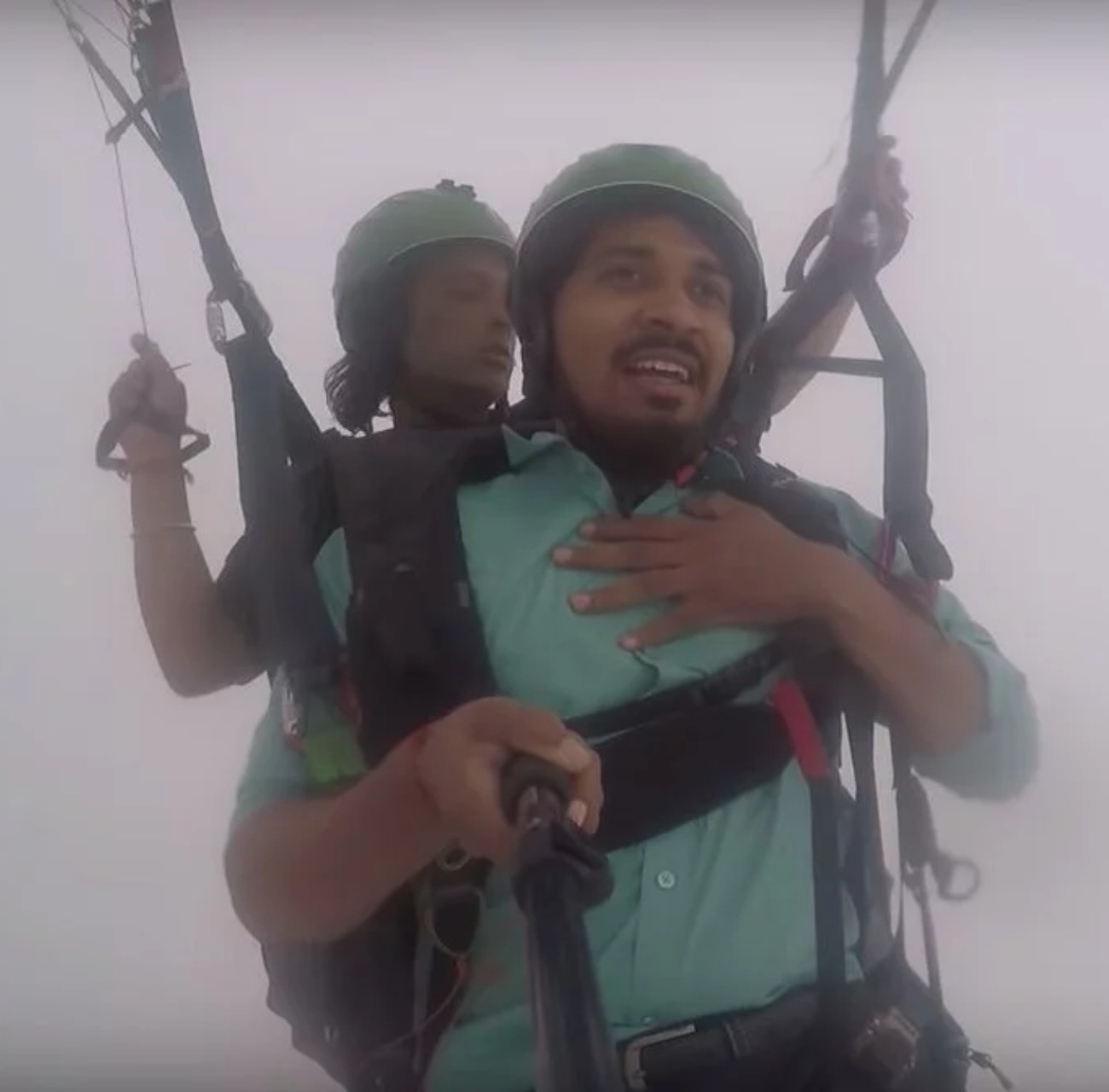 His emotions going up and down within seconds like a rollercoaster ride initiated a burst of loud laughter on the internet and he became the new material.
The 24-year-old Vipin Sahu, from UP's Banda, went to Manali for a vacation with his friends where he decided to go paragliding.
Here are some of the best memes and jokes on Twitter.
#1
$5 Trillion Economy: Aur ye main aasmaan ki unchaaiyon mein…Bahut unche…poora kohra hi kohra…

Current Economy: Bhaai 100-200 jaada le le lekin land kara de…

— Saiam Hasan (@HashTagFirullah) August 27, 2019
#2
#myoriginalmeme #paragliding #Trending #MEMES pic.twitter.com/caangi451m

— Anmol Gupta (@im_anmolgupta05) August 27, 2019
#3
RBI to Govt: Bhai 100 200 jyada lele bas economy Ko land Kara de Bhai.#RBILooted #RBI #EconomicSlowdown

— Mayank (@mayank97_) August 27, 2019
#4
*boards flight for the first time*

*little turbulence happen*

me to pilot: pic.twitter.com/BSJgww9NsZ

— Fauxy capt. (@thephukdi) August 26, 2019
#5
Me, five minutes into a family gathering. pic.twitter.com/9GL5SJrRuy

— Pakchikpak Raja Babu (@HaramiParindey) August 27, 2019
#6
Me to life: bhai ek baar land kara de bas.

— Ishan Verma (@ishaniyat) August 27, 2019
#7
Rupee be like : "Land kara de bhai!"#AbkiBaarMandiSarkar pic.twitter.com/qO3KCjpRVt

— Poojan Sahil (@poojansahil) August 27, 2019
#8
People on social media:
Main udna chahata hoon, I want wings to fly..
Inner voice:
Bhai sau, do sau jyada lele par bas land kara de bhai.!! #WednesdayWisdom#WednesdayMotivation

— Vikram Joshi (@vikramajoshi) August 28, 2019
#9
#paragliding #viralvideo #ViralVideos#funnyvideos #manali #MEMES#crossover #memesdaily #meme

Kon ho tum…. pic.twitter.com/rTIEMVkPva

— Ankit Priyadarshi (@MemerBhaiyaa_) August 27, 2019
#10
Bhai 500 jyada le le lekin land kara de pic.twitter.com/dBtw6qhd3U

— Piyush Kane (@_citizen_kane) August 27, 2019
#11
When salaried people take the plunge and start a business pic.twitter.com/SdKXdDBI63

— Gabbbar (@GabbbarSingh) August 26, 2019
#12
The recent paragliding man meme where he says "mei madarchod hu" is literally me after making life choices which I knew wouldn't be good for me.

— Krish (@_krishmand) August 26, 2019
#13
Non-smoker when their friends smoke pic.twitter.com/s93wKp7rUS

— Sayan (@type__username) August 26, 2019
You can watch the video here:
For More Videos, Subscribe Us Now
The post This Man's Paragliding Video Went Viral On The Internet, Netizens Can't Stop Laughing appeared first on RVCJ Media.