If you're a social media buff just like us then you would know about the Osita Iheme memes which has been flooding our timelines for years and each one of you have circulated the memes at least once by now.
The PawPaw memes took over social media for a long time now wondering what I am talking about? Osita Iheme and Chinedu Ikedieze renowned Nollywood (Nigerian Film Industry) superstars.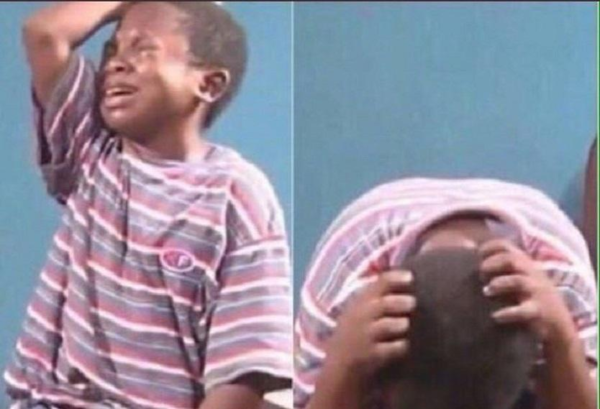 Nollywood or Nigerian film industry is known for its hilarious humor and great comedian actors and Osita and Ikedieze are the king of Comedy.

Osita Iheme is known for playing the character Pawpaw who is a mysterious child in the movie Aki na Ukwa. He started his acting year in the year 2003 playing the child role, but he rose to fame after Aki na Ukwa. Osita is 38 years old but a rare condition gives him a child apperance. Osita is one of the most famous face of Nigerian film industry and a versatile actor.

Chinedu Ikedieze is widely known for playing the character Aki in the movie Aki na Ukwa. Chinedu wished to be a doctor or a lawyer but his dreams took a U turn when joined the drama soceity inn his high school. He even graduated from the prestigious New York Film Academy. He started his acting career in the year 1998 playing a minor role in a film Evil Man. But his breakthrough was a role of the mischevious child named Aki alongside Osita.

Chinedu and Osita created some of the magnificent movies in Nollywood. After working together in Aki na Ukwa they realised that they have been playing more or less the same charcter. Hence they decided to work together as a duo.
#1
If I wanna have my second and last kid by the time I'm 28 and I want them to be 2 years apart, and since we have to be married for at least 3 years before and I have to graduate a year before marriage then I should have met my soulmate… last week. pic.twitter.com/yX0NOkzDaJ

— zina (@bayenciaga) June 29, 2019
#2
My Caucasian neighbor just yelled at her son saying .."son of a bitch" …pic.twitter.com/APtX92fami

— || Zinetsu Agatsuma (@anxsuu) June 29, 2019
#3
#4
The post This Is All You Need To Know About The Famous Meme Guys, Pawpaw & Aki appeared first on RVCJ Media.