Team India is on a destructive method against Pakistan since decades. Every time Pakistan faced India in the World Cup they failed to keep up with the run rates all the while. India set a total of 336 runs for 5 wickets and the men in blue crushed Pakistan and defeated the rivals by 89 runs through DLS at Old Trafford.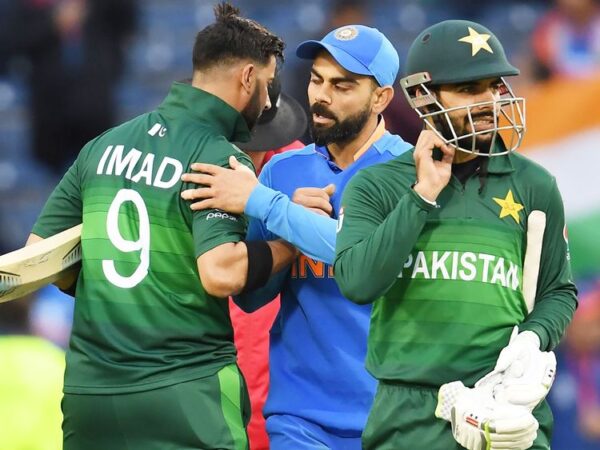 Rohit Sharma's magnificent innings of 140 runs powered India to a score of 336 runs along with Virat Kohli scored 77 runs and KL Rahul made 57 runs, Hardik Pandya's and Kuldeep Yadav's magnificent spell dominated the rival team for the 7th consecutive time in the World Cup history. Rohit Sharma was trending all over the globe for his brilliant performance. Meanwhile, a Twitter user pointed out an incident occurred during the match.
In the 27th over Rohit Sharma smashed a powerful six against Hasan Ali and it was special as it brought back the memories of the God of Cricket Sachin Tendulkar who struck a very similar shot back in ICC World Cup 2003 against former pacer Shoaib Akhtar. ICC did a foolish act of comparing the former cricketer with Rohit Sharma and received a backlash from the Netizens.
Sachin in 2003 or Rohit in 2019 – who did it better? pic.twitter.com/M9k8z5lLQd

— ICC (@ICC) June 16, 2019
However, the God of Cricket has finally responded to ICC's comparison. Sachin wrote We both are from INDIA and in this case, AAMCHI MUMBAI as well…So heads I win, tails you lose!
We both are from INDIA and in this case, AAMCHI MUMBAI as well….So heads I win, tails you lose! https://t.co/doUMk1QU2b

— Sachin Tendulkar (@sachin_rt) June 17, 2019
Sachin always makes each tweet of his special!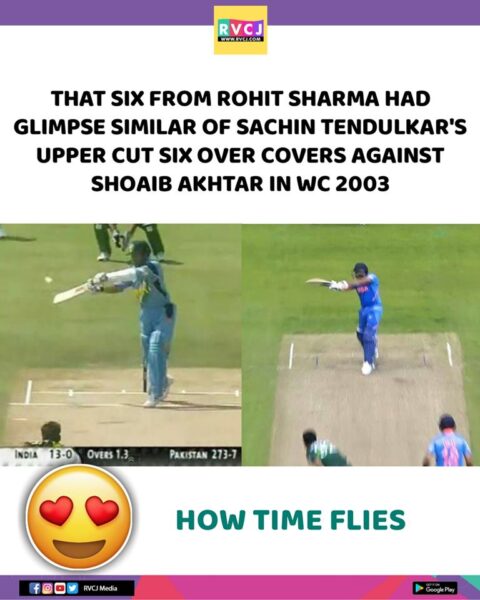 The post Sachin Tendulkar Finally Replies To ICC's Comparison Of His Iconic Six In World Cup 2003 appeared first on RVCJ Media.