England beat India by 31 runs at the at Edgbaston in Birmingham on Sunday in the ongoing ICC World Cup. Apart from team India's defeat what attracted the netizens more was Shashi Tharoor's catch.
Shashi Tharoor was snapped holding a woman's hand in the stadium seating area. They both were seen smiling and talking. This photo went viral within hours and distracted Indians from India's defeat for a short period of time.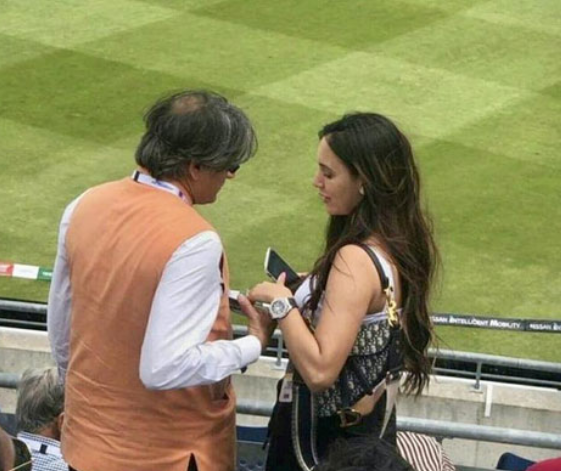 Twitterians are calling Tharoor Man Of The Match and saying that no matter who played, Kerala MP won the match. Meet Deana Uppal the filmmaker whom Shashi Tharoor recently met during India Vs England match :
Isn't she beautiful?
The post Remember Shashi Tharoor's Lady Friend From The Match? appeared first on RVCJ Media.