India lost to New Zealand in the semi-final match of the ongoing ICC World Cup. The match which started in India's favor ended on a very different node, but during the match, there was high time for Indian fans when Ravindra Jadeja was on the pitch behind the bat. Jadeja came on the ground when India was just 92 for 6 in the 31 overs. He scored 77 runs just 59 balls and was aiming for the century when his wicket fell and he had to leave the ground.
Now his wife Rivaba revealed how he reacted to India's loss and his wicket. He was left disheartened and heartbroken after India had to get out of the race for the world cup.
Talking to Bombay Times, Jadeja's wife Rivaba said, "He was inconsolable after the loss and kept saying, 'If I wouldn't have got out, we could've won'. When you lose a match after coming this close, it really hurts and it will be a while before he comes to terms with it."
She told how she tried to console her husband. She said to him, "I just told him that everyone is proud of the way he had played and shouldn't feel bad, as he gave it his everything. I had planned to travel to England to watch the final, but now I will drop that plan."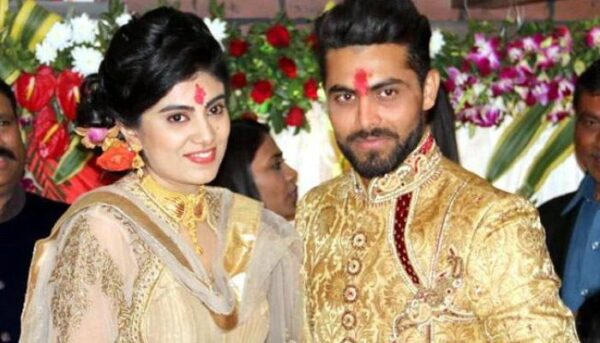 Talking about Jadeja's sportsmanship she said, "If you look at his journey, he has always performed in crunch games, taking wickets and scoring vital runs. When we won the ICC Champions Trophy in 2013, he was the man of the match in the final for his all-round performance."
The post Ravindra Jadeja's Wife Rivaba Solanki Revealed How He Reacted To India's Loss appeared first on RVCJ Media.