Film Industry can sometimes be nasty and it won't be news if there are no people hating each other. Bollywood is a far stretched family and everyone is too opinionated about everything. This can lead to dis-tasteful spats between celebrities. But taking sly digs comes to another level.
Ranaut sisters are on some controversy spree of some kind. Especially Rangoli, who is high on this hate Tweets. Be it Mahesh Bhatt, Alia Bhatt or even Ranbir Kapoor she does not have a filter when it comes to speaking her mind.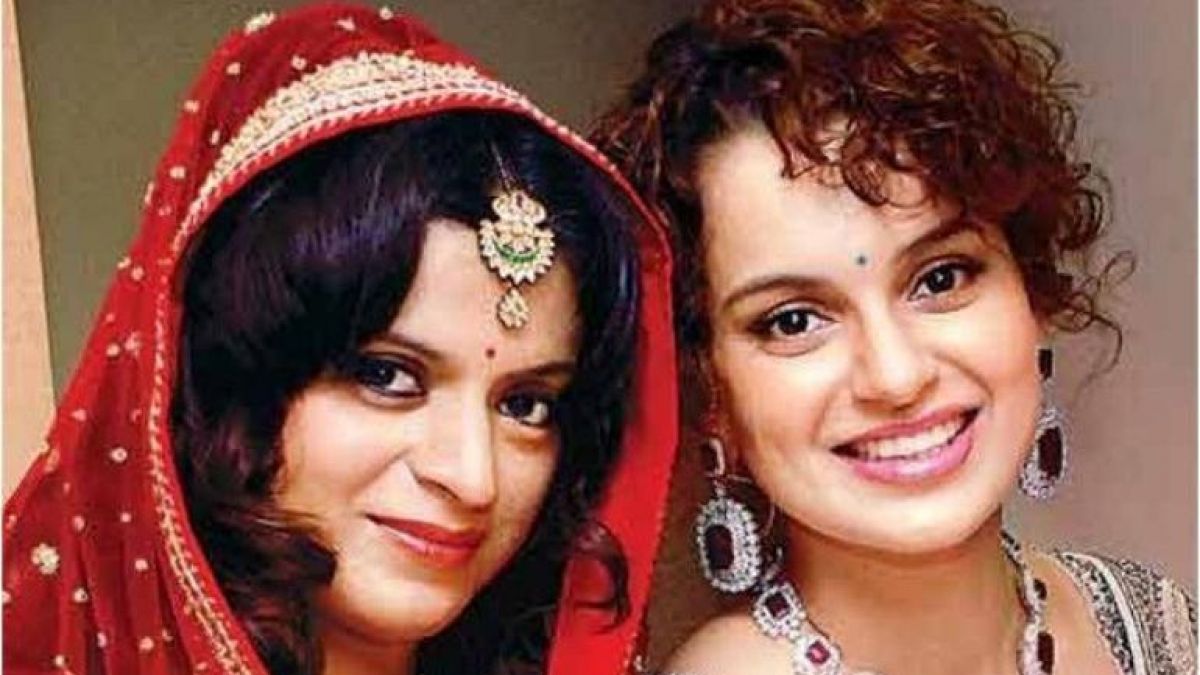 Rangoli recently Tweeted about the box office and Karan Johar and she had some spiteful things to say. Surprise, surprise.
Recently, Box Office India released a list of top 20 actors and actresses for the second quarter of 2019. In their explanation, the website stated,
"…positions are not based on just box office numbers but takes everything into account and reflects that scenario."
Kangana was placed 16th and Rangoli lashed out and said she deserved a better place.
Agar Ranbir kapoor 50 flops ke baad, one successful film with Raju Hirani ( who gives hits with even with a lamppost ) can ascend to top, why not Kangana who even directed the film Manikarnika, why diffent rules for her ? Because she is not Karan Johar Chamcha …? https://t.co/fxW7ERZ5OB

— Rangoli Chandel (@Rangoli_A) May 23, 2019
(Contd)…You might consider that success we don't… bloody KJo chamcha stop this nonsense, Bikau @Box_Off_India kitna bikoge … I openly challenge you to show the basis of this list … please do the needful, If i loose the argument I will apologise

— Rangoli Chandel (@Rangoli_A) May 23, 2019
…(contd) & many big heros films bt still gave highest grosser films on her own, always humiliating her by posting her behind these failures Karan's puppies and puppets, these girls tagging along big names and firing from others shoulders…(contd) @Box_Off_India

— Rangoli Chandel (@Rangoli_A) May 23, 2019
(contd)…Manikrnika first day was bigger than Kabil so was its life time compared to Hrihitk's film .. Please @Box_Off_India I openly challenge you to explain the logic behind these lists, Kangana is the one who didn't do Bajrangi Bhaijaan or Sultan… (contd)

— Rangoli Chandel (@Rangoli_A) May 23, 2019
(Cont)…Who has made this list, I need to understand the data and logic, Ranbir Kapoor after many flops gives one hit with Raju Hirani, Deepika's solo film like Piku did half of TWM2 business in the same year, Tiger, Varun Tanked badly…(contd) @Box_Off_India

— Rangoli Chandel (@Rangoli_A) May 23, 2019
Karan johar ke paltu @Box_Off_India can you all stop putting Kangana with these people, she has just delivered 100cr /150cr world wide and even though Tiger Varun Alia Ajay tanked at box office… what will it take her to make it to top? …(contd) https://t.co/xby4FL4mGU

— Rangoli Chandel (@Rangoli_A) May 23, 2019
Is it right?
The post Rangoli, Kangana's Sister Is In News Again. Takes A Dig At Karan Johar And Ranbir Kapoor Now appeared first on RVCJ Media.