Prime Minister Narendra Modi addressed the nation for the first time after scrapping Article 370 from the Indian constitution. The PM and the Home Minister Amit Shah has already been garnering appreciation from the masses ever since proposal was put forward by the Home Minister and was passed in both houses of the parliament.
PM Modi addressed the country today at 8 PM and conveyed his message to the residents of Jammu and Kashmir and Ladakh. PM assured that the union territory status of J&K will not permanent. He said that ever since Governor Rule has been implemented there, good governance and development has been seen on the ground.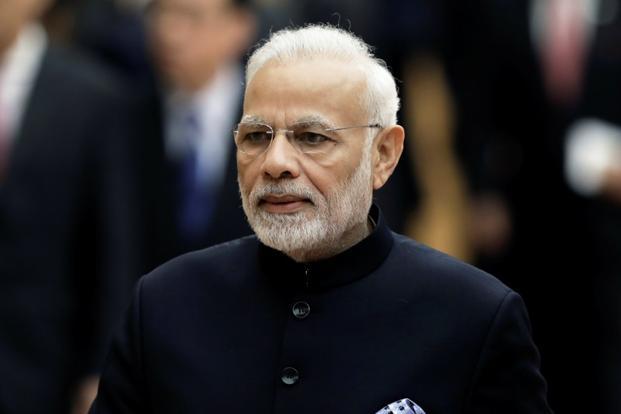 He talked at length about the Kashmir issue, the people living there and what changes might be seen after turning it into a Union Territory.
Now that the addressing is over, the nation is relaxed as everyone was worried what PM Modi will say or do this time which will change their life forever. After 8 November 2016, the day when demonetization was announced, people of India fear every time PM Modi decides to address the nation.
Twitterians expressed their fear and relief on social media while memers were busy showing their creativity which will make you laugh. Read the tweets here:
#1
#ModiNationalAddress
On issue of 370 total support for @narendramodi and@AmitShah
I believe this is in best interest of the future of Kashmiri, Jammuites and Ladakhi PEOPLE.
This vexed problem needed this strong step to open up new paths of a better future!!

— MSb….মানস (@Manasb2018) August 8, 2019
#2
#ModiNationalAddress #KashmirWithModi
Modi addressing kashmiris and whole india pic.twitter.com/WMLa7exmbm

— P CકNદR (@iampatuk) August 8, 2019
#3
मैं चाहता हूं जम्मू कश्मीर में नए एमएलए बने, नए मंत्री बने, नए मुख्यमंत्री बने – मोदी जी#ModiNationalAddress pic.twitter.com/i1TdpiskZH

— Pooja Sangwan (@ThePerilousGirl) August 8, 2019
#4
#ModiNationalAddress
Modiji saying Kashmir will now be best place for shooting. Happiest man right now pic.twitter.com/3ELgzcZSKJ

— Prakhar (@Batrajikalonda) August 8, 2019
#5
Pun intended When you come to know 2000 rupees note is safe #ModiNationalAddress !! pic.twitter.com/vReONEPvak

— Ashish Kumar Tripathi-Advocate (@AKTripaathi) August 8, 2019
#6
Common man after listening to modji's bhashan #ModiNationalAddress #KashmirWithModi pic.twitter.com/ZTPZ5rW6ky

— Ashish Kumar Tripathi-Advocate (@AKTripaathi) August 8, 2019
#7
Our all notes are safe i repeat all notes are safe #ModiNationalAddress pic.twitter.com/kWeCfUKcjd

— Shreyas Tarfe (@ShreyasTarfe) August 8, 2019
#8
Our PM @narendramodi is one such troll who could ignore Pakistan in his whole speech despite the whole Pakistan is making efforts to get a reaction from him.#ModiNationalAddress #Modiat8pm

— संवैधानिक डकैत (@Shivam_h9) August 8, 2019
#9
*Somewhere in an ATM queue after listening to Modi's speech*#ModiNationalAddress pic.twitter.com/F0EwpHEVm9

— Tweetera (@DoctorrSays) August 8, 2019
#10
Imran Khan Right Now.#ModiNationalAddress#KashmirWithModi pic.twitter.com/wqbiws5VCe

— @Miken (@mikenprajapati) August 8, 2019
#11
I'm literally shocked
PM Modi summed up his Address to the Nation in just 38 minutes?
38 minutes?
He speaks a lot than this..
Maybe he's saving something for 15 August#ModiNationalAddress pic.twitter.com/uH0SxIte3h

— Kaustubh Sinha | कौस्तुभ सिन्हा (@kaustubh__sinha) August 8, 2019
#12
Modiji to people who are complaining about speech not being interesting.#ModiNationalAddress #KashmirWithModi pic.twitter.com/wzYCuhnv4V

— Pradeep bedra (@pradeepbedra) August 8, 2019
The post PM Modi Addressed The Nation After Article 370 Scrapped, Here's How Twitter Reacted appeared first on RVCJ Media.