Chennai Super Kings (CSK) and their form throughout the 11 seasons of IPL is commendable. This season too the Ipl fanatics are getting the best version of the team from being strong to strongest. Captain cool MS Dhoni leads the team.
Yesterday during the match against Rajasthan Royal's were struggling with the run chase, however, CSK won by 4 wickets. It was a nail-biting match everyone was on the edge of their seats to see who is going to win. Mitchell Santner smacked a six in the last ball taking the team to the top of the point tables.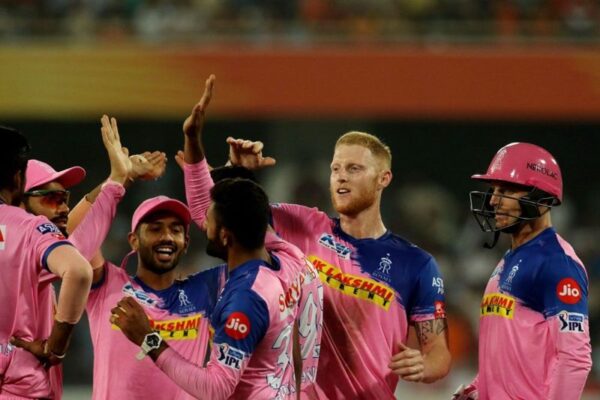 On the other hand, Rajasthan Royals performance this season has been tremendously bad, by the passing the day's the team is doing worst. Even after setting a mediocre score margin and the match almost was favouring their side. Ben Stoke was knocked off with an over-boundary by Mitchell.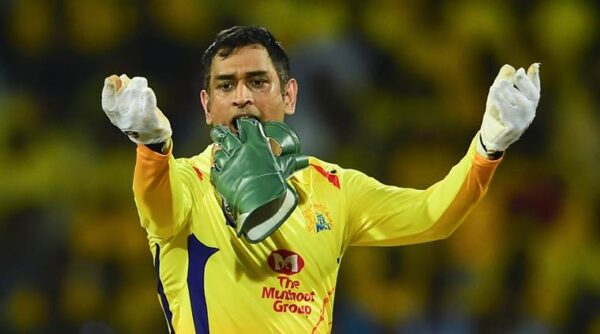 The Super Kings won the toss and elected to bowl first and Rajasthan Royals scored 151/7 off 20 overs. Jos Buttler and Ajinkya Rahane played their stokes with ease but both of them were quickly ruled out by Deepak Chahar and Shardul Thakur. No one could score big in yesterdays match from Rajasthan Royals. Ben Stokes scored 28 runs off 26 balls. Each player yet contributed vital runs in the match 28,23,19,16 all in the two -digit figures.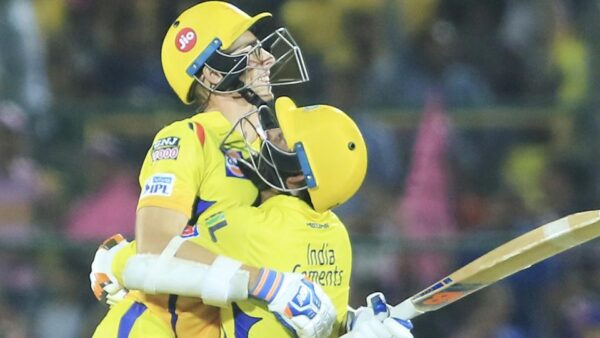 Chennai stuttered at first with 24 runs for 4 in 5.5 overs. CSK lost 4 consecutive wickets of Watson, Suresh Raina, Kedar Jadhav, and Faf du Plessis. Thereafter, Dhoni and Rayadu took the responsibility on them and built a partnership of 95 runs in 71 balls. Rayadu was knocked out by Ben Stokes at 57 runs from 47 balls. Dhoni scored a half-century and he was dismissed at 58 runs off 43 balls by Ben Stokes Yorker.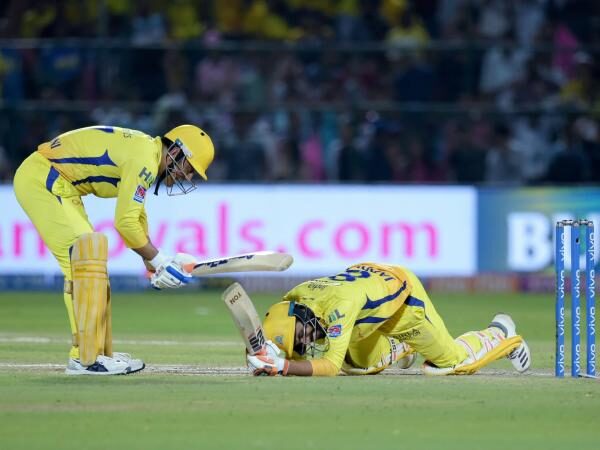 Ravindra Jadeja and Mitchell Santner went on the field to make it or break it. Mitchell Santner got the points home with the long boundary off Stokes in the last ball.
Twitter was filled with the reaction of the nail-biting match :
1
Unedifying to see @msdhoni lose his cool the way he did in the last over, storming on to the field to demand a no-ball. Even if right in his assessment of the delivery, wrong to be so demonstrative IMO

— Cricketwallah (@cricketwallah) April 11, 2019
2
What a tournament this IPL is …. unbelievable matches … yesterday mumbai and now CSK ..only better competition is the World Cup

— Sourav Ganguly (@SGanguly99) April 11, 2019
3
How good Mitch Santner . #IPL2019

— Ross Taylor (@RossLTaylor) April 11, 2019
4
Dramatic last over that. Seen it all #CSKvsRR

— Irfan Pathan (@IrfanPathan) April 11, 2019
5
When Sir Jadeja Came to know about MS Dhoni sleeping on the floor at Airport #CSKvRR #RRvCSK Dhoni pic.twitter.com/FJHHZvRss4

— Radhika (@MeRadhiika) April 12, 2019
6
MS Dhoni now has 100 victories as an #IPL captain (95 for CSK, 5 for RPS)
Next best: 71 by Gautam Gambhir#RRvCSK #CSKvRR#IPL2019

— Jagan Patimeedi (@JAGANTRS) April 12, 2019
7
What an amazing win!!. Brilliant innings from Rayudu and Thala Dhoni. @ChennaiIPL
#CSKvRR #CSKTheKingOfIPL #WhistlePodu #Dhoni #DhoniRoaring pic.twitter.com/N3GrW7DdwB

— $uj!t# (@Sujith_str) April 12, 2019
8
Umpiring this season has deteriorated! Some times you feel what do you play for, the cup or the fair play award? #RRvCSK #VIVOIPL congratulations #msd for 100th win as captain. #GameBanayegaName

— Pragyan Prayas Ojha (@pragyanojha) April 11, 2019
9
Its all about the intent. All about the mind. Never thought Dhoni would turn out to be @ChennaiIPL's leading run getter at this stage of the IPL. 4/24 when he walked in. He may not have batted through to take CSK home but this is Incredibly Special being his 100th win #RRvCSK

— Hemang Badani (@hemangkbadani) April 11, 2019
The post MSD Made CSK Win Another Dramatic Match And The Twitter Reactions Are Worth It appeared first on RVCJ Media.