Chennai Super Kings captain MS Dhoni who is also known as the captain cool. IPL 2019 witnessed another controversy and in the cricketing history, we witnessed captain cool losing his cool in the match against Rajasthan Royals. Dhoni almost escaped a ban and was fined with 50% of his match fee.
CSK needed 18 runs off the final over to win which was bowled by Ben Stokes. Jadeja smashed a boundary providing Chennai Super Kings in a better position. Dhoni was knocked out in the 3rd ball of the over. Leaving Chennai with 8 runs off 3 balls.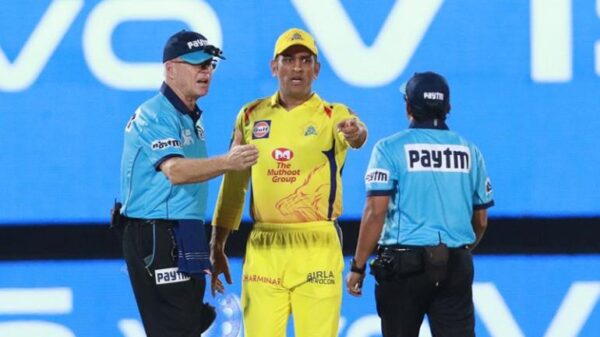 Dhoni who rushed out from the dugout into the match arena while the match was going on to seek an explanation from the two on-field umpires why the decision of no ball was overruled. It was the 4th ball of the last over where Ben Stokes strived for a slow ball which revolved into a full toss.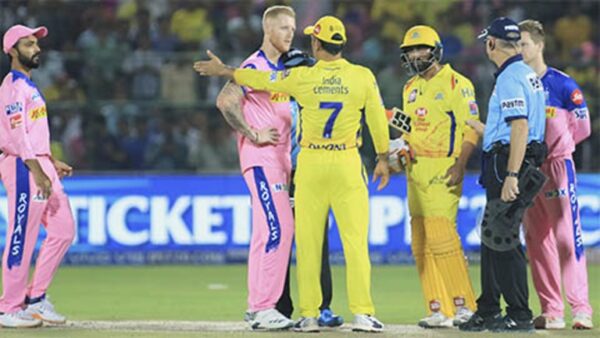 Jadeja at first confronted the umpires, as he was at the non-striker's end. Which later converted into an argument that's when furious Dhoni walked in the play arena. Captain lost his cool and was angrily gesturing at Gandhe pointing out he raised his arm first to signal a no ball. Later Oxenford managed to convince Dhoni to send him back in the dugout but Dhoni wasn't even a bit impressed it was visible on his face.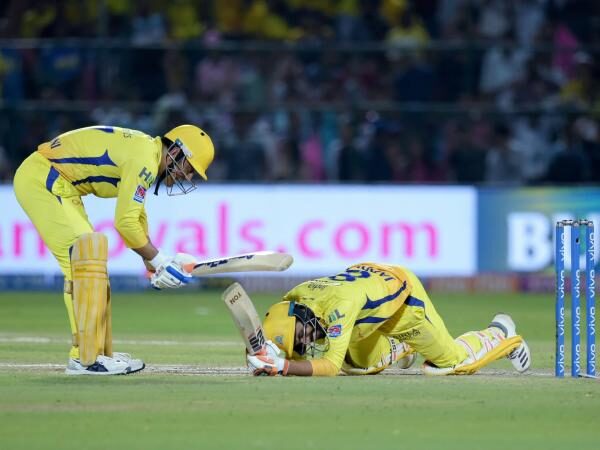 As Jadeja and Mitchell, took two runs and a no-ball, the equation should have reduced to 5 runs off 2 balls. But the decision stood 6 runs off 2 balls.
You can't keep #Dhoni off the field in the last over even if you get him out! That was the match summary of today's, #CSKvRR! The epic scene of Lion roaring ferociously was one of the best moment of this year's IPL history! #RRvCSK #IPL2019 #DHONIsm #Yellove #CSKLoverForever pic.twitter.com/uxSsQyWLsL

— B.Sharon (@BSharan1) April 11, 2019
BCCI stated, " MS Dhoni captain of Chennai Super Kings was fined a 50 per cent of his match salary for breaching the code of conduct of VIVO IPL during his team's match against Rajasthan Royals." They further added, " Dhoni acknowledged to the level 2 offence 2.20 IPL Code of conduct and has accepted the penalty".

If you missed what happened yesterday here it is for you :
The final walk of #Dhoni though! This is one rare video in the history of #IPL showing, "The real #Thor in #Dhoni"Haters saw in him a real #Thanos! This video clip has got a separate fan base! #CSKvRR #RRvCSK #DhoniRoaring #IPL2019 #DHONIsm #Yellove #CSKLoverForever pic.twitter.com/hqSerLUy0u

— B.Sharon (@BSharan1) April 11, 2019
The post MS Dhoni Fined 50 Per Cent Of His Match Fee After He Stormed Into The Field appeared first on RVCJ Media.