The Indian government led by Prime Minister Narendra Modi has taken a historic decision of scrapping Article 370 along with some other important decisions related to Jammu and Kashmir. Many political parties have supported the government in this matter but the oldest political party of India, i.e., Congress is not happy with this decision.
However, what surprises everyone is the fact that Congress leaders are not even well-prepared to give a speech in the ongoing discussion on the matter of abrogation of Article 370. Congress leader Manish Tewari is getting slammed on social media networks because of a statement that he made in the Parliament.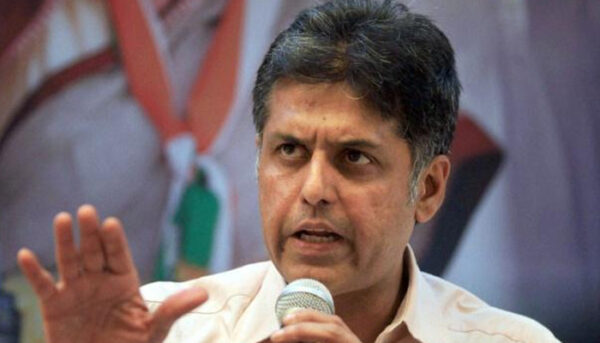 He said, "Ek Angrezi Ki Kitaab Hai, Har Cheez Kaali Aur Safaid Nahi Hoti…There are Fifty Shades of Grey in Between."
It loosely translates to, "There is an English book; not everything is black and white… There are Fifty Shades of Grey in Between".
This statement was given by Manish Tewari when the home minister Amit Shah asked him to clarify his party's stand on Article 370.
People are losing their mind over the fact as to why Manish Tewari talked about an erotic book which deals with the s*xual desires of humans during the speech in the Parliament.
Twitter mercilessly trolled or rather slammed the Congress party and Manish Tewari for this statement. Here are some of the selected reactions:
#1
Manish Tiwari, Congress says "Not every issue is black and white, there is a book that says 50 shades of grey." Hehe! He says this in reply to Home Minister over Article 370 revocation. (google 50 shades of grey pleej)

— Smita Prakash (@smitaprakash) August 6, 2019
#2
This must be the highlight of this parliament session…

Incorrigible @ManishTewari invokes "a book in English" called 'Fifty Shades of Grey' to explain to Amit Shah the Congress view on Article 370…

Hope he sends him a copy to read too…

— Shekhar Gupta (@ShekharGupta) August 6, 2019
#3
Right now in Lok Sabha:@AmitShah: "Congress should clarify if they are for or against scrapping #Article370."@ManishTewari: "There's an English book, it's not black and white, it's 50 Shades Of Grey."

pic.twitter.com/RGlTse5eji

— Shiv Aroor (@ShivAroor) August 6, 2019
#4
Remember those kids in school who tried to use words they didn't know the meaning of just because they thought it sounded cool? One of them grew up to be Manish Tiwari.

— Aankhi (@AankhiGM) August 6, 2019
#5
#370Article + 50 Shades of Grey = 420 @ManishTewari

— Devu (@mid_day_tweet) August 6, 2019
#6
Congress leadership at its worst…1st a huge blunder by Adair Ranjan & then this ridiculous statement by Manish Tiwari…pity the disarray in the grand old party…everyone clueless of what they r saying

— Dharmendrasinh (@dharmendra_r) August 6, 2019
#7
Ya Manish tewari was busy recalling 50 shades of grey in response to 370

— ALT RAPIER (@AltRapier) August 6, 2019
#8
Don't get him wrong he didn't speak of a porn novel, Mr @ManishTewari spoke of this 50 shades of grey pic.twitter.com/cApl3z95DI

— Gita S Kapoor (@GitaVSKapoor) August 6, 2019
#9
As Manish Tewari says "Not every issue is black and white, there is a book that says 50 shades of grey.

No wonder why Congress is getting brutally 'beep' these days politically… #370gaya #ManishTewari

— kanha (@kanha89) August 6, 2019
#10
As soon as Manish Tiwari mention 50 Shades of Grey, the whole country now on google. pic.twitter.com/wslZdmeIuE

— irfan (@simplyirfan) August 6, 2019
#11
Is this the '50 Shades of Grey' that Congress's Manish Tewari was mentioning in Lok Sabha?#ShameOnCongress pic.twitter.com/Cq3ptBy0Ku

— Ravi Kant – रवि कांत (@LegalKant) August 6, 2019
#12
Manish Tewari thinks that 50 Shades Of Grey is a book about issues that are undefined or unclear. These are the same who think American Pie is a movie about food.

— Sagar (@sagarcasm) August 6, 2019
#13
Looks like Congressmen are losing it,not only elections but their brains too! How can Manish Tiwari quote a porn book in context of #Article370 ,never thought he can be so daft!

— Lotus (@HittsVora) August 6, 2019
#14
After this stupidity another Congress leader Manish Tewari refers to "50 shades of Grey" in reply to Home minister.
Why don't they understand that they are in parliament not congress HQ.
Thoooooo!!!#ShameOnCongress https://t.co/WpRjLa1AoX

— Shruti Rai (@TweetShrutiRai) August 6, 2019
#15
Jab Congress ke patan ka itihas likha jayenga tab..gulam nabi Azad, Manish tiwari ka nam sabse uppar hoga…

— RaoD (@123RaoD) August 6, 2019
#16
J&K expert Manish Tiwari thinks of porn literature 50 shades of grey when debating on Art.370.Using the term expert for him is an insult to the word. https://t.co/UqxCD88j0D

— Unpalatabletruths (@Sunnysweet16) August 6, 2019
The book "Fifty Shades of Grey" is written by EL Jamesa and a movie has also been made on this book with the same name. It was directed by Sam Taylor-Johnson and the main leads were played by Dakota Johnson and Jamie Dornan.
Undoubtedly, it is more important for a person to know what he should not speak rather than what he should speak. What do you think?
The post Manish Tewari Used "Fifty Shades Of Grey" On Matter Of Article 370, Got Trolled In Most Epic Way appeared first on RVCJ Media.