Jagrati Shukla a journalist who had previously grabbed eyeballs for her comments on the genocide of Kashmiris. She even justified the massacre of Sikhs during the year 1984. Her twitter handle is filled with hateful tweets posted by her and apparently, she is among one of the journalists appointed by Government of India run channel Lok Sabha Tv.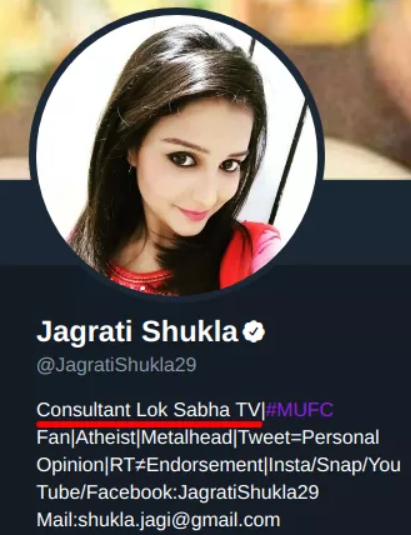 She has earned a lot of negative publicity cause of her negative tweets.
Shukla was seen thanking people who were congratulating her for her new position.
In a couple of tweets, her participation in a Lok Sabha Mother's day special program called 'Bharat ki Aawaj' was found.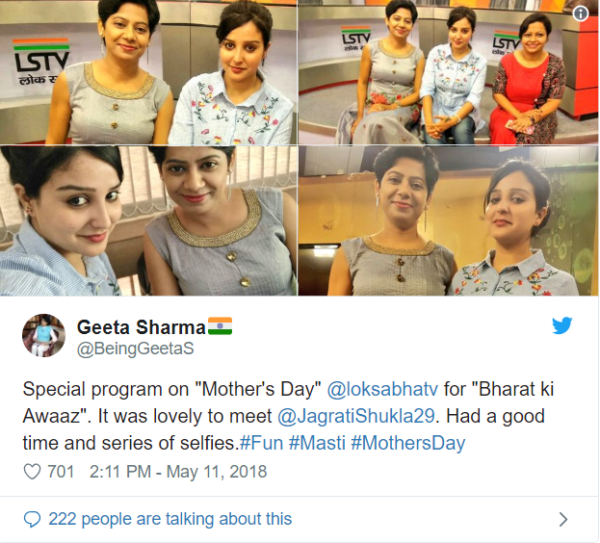 Jagrati's name appears on the provisional selection list on Lok Sabha TV website for the position of Assistant Producer.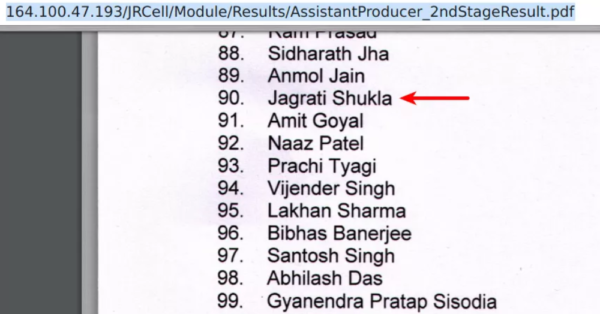 According to the report of Inuth, the Lok Sabha website also lists one Jagriti Shukla who has been selected for the post of Assistant producer. As there's no 'Jagriti Shukla' in the provisional list, it seems to be a typographical error and the person selected is Jagrati Shukla.
Jagrati Shukla has her own presence and fan following on social media. In 2016 when there was unrest in the Kashmir valley leading to clashes between security forces and Kashmiris.
Shukla had tweeted, "If we need to commit genocide in Kashmir valley to get rid of all these terrorists and their aides, then let's do it."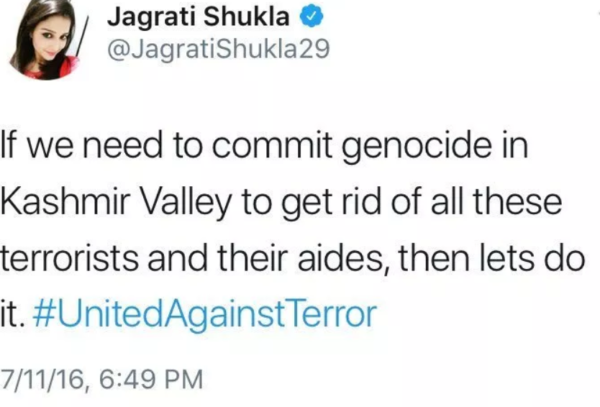 The tweet created a commotion and it was deleted by Shukla. The type of content which she posts regularly or shares on her Twitter and Facebook accounts is often laced with hatred and prejudice towards Muslims, Dalits and liberals.
You can have a glance at the tweets posted by her :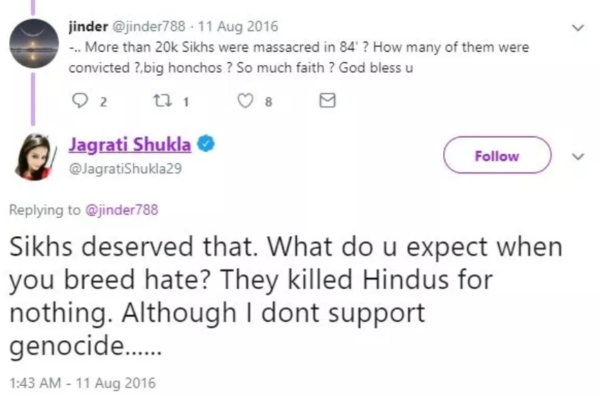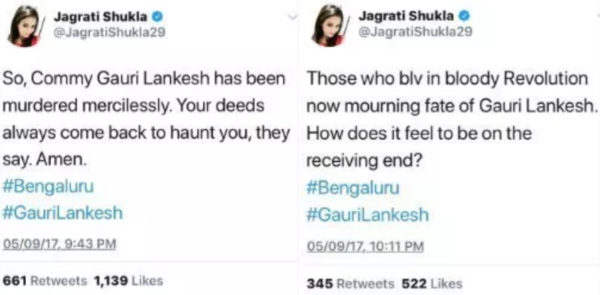 Well, the appointment of a journalist who has hatred towards a certain group and calls for violence is a 'consultant' by Lok Sabha TV is shocking. Whereas journalists around the world are not known to work with certain political/ideological preferences.
But here the question is the journalist has expressed unabashedly exhibited bigotry and hate on social media on numerous occasions. It is further shocking that Lok Sabha TV which is operated by elected representatives and is an important broadcasting part of the Government has appointed Jagrati Shukla.
Now here account has been suspended as it violates the twitter rules.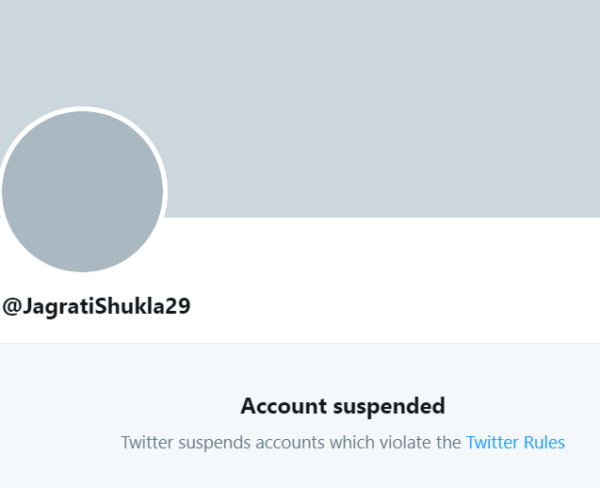 The post Lok Sabha TV Appoints Journalist Who Justifies The Sikh Massacare In 1984 And Called For Racial Destruction In Kashmir appeared first on RVCJ Media.