The controversy over Mahindra Singh Dhoni sporting the wicketkeeping gloves with the dagger insignia during the opening match of India in ICC World Cup 2019 created a buzz.
On Thursday ICC requested BCCI to ask the former Indian captain to remove the dagger insignia sign from his gloves and also asked to not wear the gloves with the insignia designed on it as it violates two rules of clothing and equipment regulations permitted on the gloves. As the regulations do not permit any personal message or commercial logo can't be displayed on the clothing items or equipment.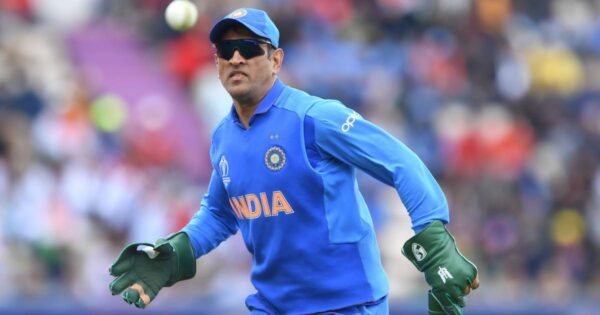 BCCI's head of the committee administrations Vindo Rai supported Dhoni to continue wearing the gloves. BCCI even responded to the request of ICC with a 'formal request' to the ICC for clearance and to let Dhoni wear the gloves with dagger insignia embossed. As there was nothing commercial or religious in the'Sacrifice Badges' made on Dhoni's gloves.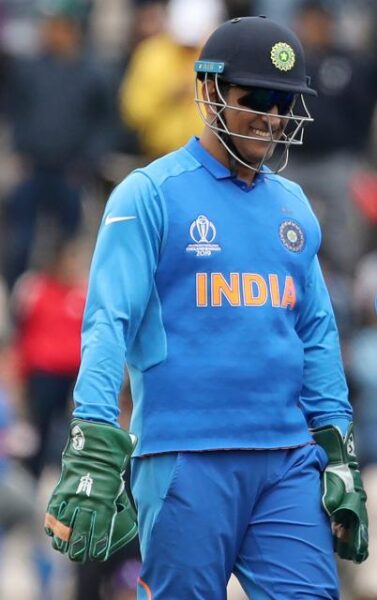 ICC has rejected BCCI's plea to allow honorary lieutenant colonel Mahendra Singh Dhoni to wear his wicketkeeping gloves with dagger insignia on Friday stating Dhoni has breached laws. As the ICC rule book allows for only one sponsor logo on the wicketkeeping gloves and Dhoni already has one SG logo on his gloves.
MS Dhoni will be fined 75% of his match salary if he continues wearing the gloves. As per the buzz doing rounds, it's said Dhoni will be spot=rting the same gloves but likely to cover the Balidan badge with a tape.
As soon as the news was flashed netizens, celebrities and cricketers are poring in support of Dhoni:
#1
Union Minister & former Army Chief Gen VK Singh: By wearing the 'Balidaan' insignia over his gloves MS Dhoni has shown his love & respect for the forces. ICC should understand that this is not related to any political/religious/racial activities but it is about our national pride pic.twitter.com/3KI39XSo0H

— ANI (@ANI) June 7, 2019
#2
#DhoniKeepTheGlove The country proudly stands with you Mr Dhoni @msdhoni https://t.co/lh1nfeCuJd

— Munmun Dutta (@moonstar4u) June 7, 2019
#3
What if Dhoni had the same tattoo visible on his body #DhoniKeepTheGlove

— Manak Gupta (@manakgupta) June 7, 2019
#4
Mahendra Singh Dhoni's love for the Nation, Armed Forces and Soldiers has been intact which is truly commendable. He is Nation's Hero. No one represents our Country better than him. I stand with @msdhoni#DhoniKeepsTheGlove #DhoniKeSaathDesh #IndiaWithDhoni pic.twitter.com/HeP5yq94OC

— Swasti Sharma (@SwastiSharma8) June 7, 2019
#5
#DhoniKeepTheGlove
How India See How ICC &
Dhoni Other Teams
Cloves. See It. pic.twitter.com/6Q5S5hs3g8

— kreative_kartik.__ (@kartikeyapareek) June 7, 2019
#6
Dhoni Insignia Row .To put it simply and mildly, BCCI should tell ICC to go to hell .

— Paresh Rawal (@SirPareshRawal) June 6, 2019
#7
While we are on the field, we devote ourselves to our country & we give all we can to make India proud. We all love our country & that's exactly @msdhoni has done, saluting the sacrifices of our heroes & honouring them. It should be taken as an act of patriotism & not nationalism

— Suresh Raina (@ImRaina) June 7, 2019
The post ICC Rejects BCCI's 'Formal Request' To Allow MS Dhoni Wear The Balidan Badge appeared first on RVCJ Media.