Hotstar Specials has recently launched its new show "Hostages", directed by one of the finest storytellers of Bollywood Sudhir Mishra. The show has been created by Applause Entertainment and stars Ronit Roy and Tisca Chopra in lead roles. It is the official adaptation of the internationally acclaimed series of the same name.
With this show, the digital network Hotstar has kept its promise of delivering the best and most compelling online content by some best directors of Bollywood. The story revolves around a renowned surgeon Mira Anand who is hired to kill the Chief Minister on the operating table. Her family is being held captives in her own house by a group of masked people. But being a doctor, this is against her moral. What will she choose? Duty or family?
If this compelling plot is not enough to make you watch this suspense thriller, here are the 5 best reasons why you should drop everything and binge watch Hostages, on Hotstar right now.
1. The suspense and thrill of Hostages will blow your mind
You might know the plot, but you have no idea about the story yet. It is full of thrill and suspense and not even once it goes boring. Once you start watching the show, it would be difficult for you to put your phone down. Some of the scenes even cause Goosebumps to the viewer.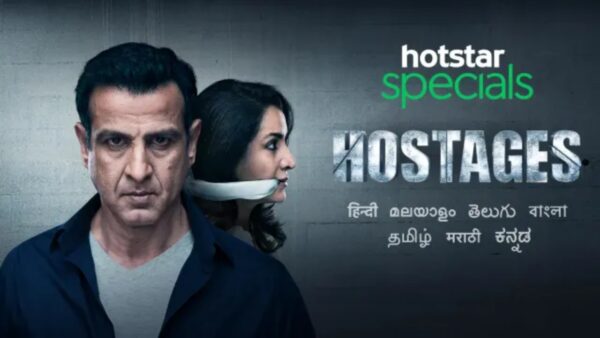 2. The storyline is one of its kind
Yes, the digital world is flooding with bold content, political shows, crime thriller, and suspense dramas, but Hostages is nothing like them. Its storyline is very unique and captivating. And how many times have you seen a simple doctor landing into trouble for being the best doctor in the state?
3. It has tons of secrets and mysteries for you to unravel
While the plot of the show is already compelling, subplots are equally interesting. every character has its own secrets and as it unfolds, it brings out the best and worst in them.
4. For the outstanding performance of Ronit Roy
Ronit Roy is the hero and villain of the show. He has given his best performance as a police inspector, a father, a husband and more. It wouldn't be wrong to say he stole the show. Tisca Chopra is also fitting into the character but Ronit is the chameleon and changes his character and expressions within seconds.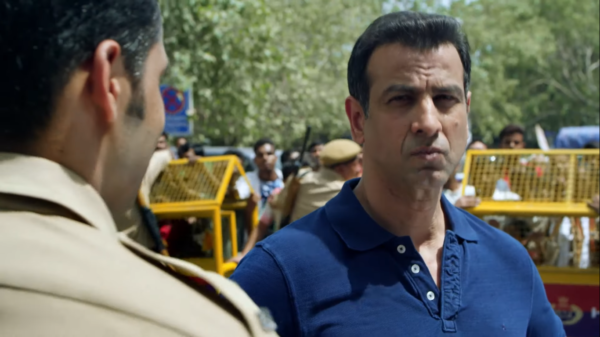 5. Because everyone else is watching and hailing the show, even celebs
Everyone who has watched the show is praising it including celebs like Anil Kapoor, Boman Irani, Shilpa Shetty Kundra, Hansal Mehta, Jackie Shroff, and others.
Closer to home #Hostages by @IAmSudhirMishra and @ApplauseSocial is a gripping thriller and a good watch. Then there is #Leila featuring @humasqureshi and created by #DeepaMehta. I've seen 2 eps and it is well acted and very well executed. Waiting for #SacredGames S2 now.

— Hansal Mehta (@mehtahansal) June 18, 2019
#hostages is a very gripping story telling .Well done @IAmSudhirMishra ,@hotstartweets ,@ApplauseSocial ,@tiscatime ,@RonitBoseRoy … #MustWatch #Thriller https://t.co/HmyDoe8wbx

— Gajraj Rao (@raogajraj) June 19, 2019
@nairsameer Loved #Hostages on @HotstarSpecials This remake is better than the original @tiscatime steals honours though while @IAmSudhirMishra proves that he can make a sharp, cutting edge thriller.

— Pritish Nandy (@PritishNandy) June 17, 2019
@RonitBoseRoy looking forward to binge time with #Hostages @ApplauseSocial @hotstartweets

— Jackie Shroff (@bindasbhidu) June 3, 2019
#DrMiraAnand stubborn, resilient and sharp.. a successful surgeon & caring mother or a ruthless killer.. #Hostages on @HotstarSpecials dropping 31st May pic.twitter.com/4uBc26B1Tl

— Boman Irani (@bomanirani) June 3, 2019
Waiting to binge watch #Hostages! Have heard such great reviews! Now streaming on Hotstar! @tiscatime @RonitBoseRoy @nairsameer @IAmSudhirMishra @ApplauseSocial @Banijayasia pic.twitter.com/5hzJVe40Xv

— Anil Kapoor (@AnilKapoor) June 3, 2019
All the best @RonitBoseRoy on your new show. Looking fab! pic.twitter.com/8OhCVSsQp3

— SHILPA SHETTY KUNDRA (@TheShilpaShetty) June 3, 2019
The post Here's 5 Reasons To Binge Watch "Hostages" Streaming On Hotstar appeared first on RVCJ Media.