Govinda was recently trolled for his ingestable statement on a news channel. He said that he suggested the title Avatar to the Hollywood director James Cameron. His statement did not go down well with netizens and they brutally trolled him for it.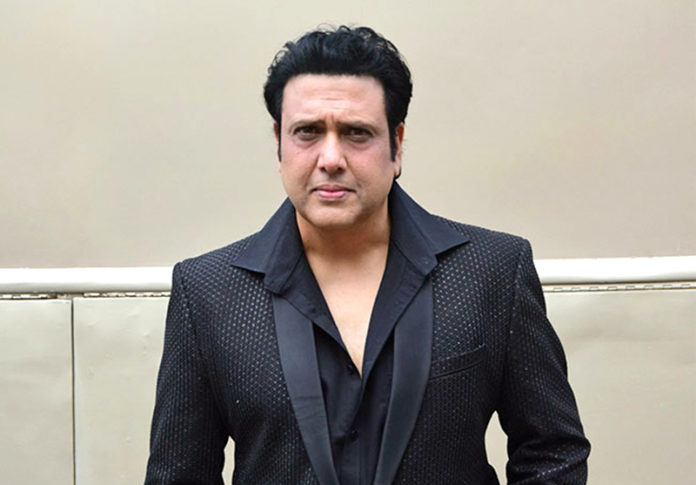 Now his another statement from the same show has surfaced where he can be seen claiming that James even offered him a role, that too the main role, in Avatar but he declined. In an interview by journalist Rajat Sharma, Govinda said that he was offered the main role in 2009 blockbuster film Avatar.
Citing the reason behind his rejection he said that the director wanted him to shoot for 410 days and he was also against body painting. Govinda said, "I gave the title Avatar. It went to become a super hit film and I told him (Cameron) that 'your film will do really well. Your film will take 7 years and it can't be completed before that.' He came angry and asked 'how could you say that?' I told him 'the film you are planning to make is next to the impossible project'."
For More Videos, Subscribe Us Now
And as expected, as soon as the video went on air, people started laughing at the actor and twitterians trolled for shooting his mouth off. Here are some hilarious reactions from Twitter users.
#1
Director #SamRaimi first offered the role of #Spiderman to #Govinda, but he rejected as the role needed him to swing from one building to other in #NewYork, which was not that pleasing. He chose to act in #BadeMiyaChhoteMiya

— Rahul (@rahulshivsharan) July 31, 2019
#2
#JamesCameron reaction after #govinda claims … pic.twitter.com/rjoijhFemj

— Sambasiva Reddy (@sambasiva341) July 31, 2019
#3
#Jamescameron's reaction after #Govinda's comment on not being a part of #Avatar (all time super-superhit film). pic.twitter.com/oj6HwgV6r1

— Akarsh Mishra (@AkarshM02253904) July 30, 2019
#4
If #Govinda would have accepted the offer #JamesCameron pic.twitter.com/8GtjrSt6q1

— Mohammed Touqeer (@mohd_touqeer_) July 30, 2019
#5
If #Govinda was offered the role of Jake Sully in #Avatar
then I was offered the role of "Maximus Decimus Meridius" in Gladiator but I refused to wear a skirt so the role went to Russell Crowe.

By the way, I didn't suggest the title.

— Pranavsinh (@Pranavsinh9) July 30, 2019
#6
The real reason why #JamesCameron asked #Govinda for his movie pic.twitter.com/zrCBQi737G

— Thoda sa funny (@Shivam_mishra21) July 30, 2019
#7
#Govinda claims he was offered lead role in James Cameron's #Avatar #JamesCameron: pic.twitter.com/TpjZxsWJR7

— Ramit Panangat (@ramitpanangat) July 30, 2019
#8
#Govinda is not lying guys. Open for official poster James Cameron had asked ME to make. pic.twitter.com/yInf7Cla4q

— Vivek Choudhary (@typewrider) July 30, 2019
#9
Why is it so difficult to believe that #Govinda refused #Avatar pic.twitter.com/HgoFbsW0Px

— Vikrant Bhatnagar (@catchvikrant) July 30, 2019
#10
After no one believes that he refused the lead role in #Avatar#Govinda : pic.twitter.com/ll7Huyh5dD

— Robin (@robinjagal) July 30, 2019
#11
#Govinda : i did not wanted to paint my body that's why i was not a part of #Avatar.
Indian Public: pic.twitter.com/plcBVlBUmY

— Akarsh Mishra (@AkarshM02253904) July 30, 2019
#12
*Govinda Claims he suggested the name 'Avatar'* #Govinda
.
.
James Cameron pic.twitter.com/ixxR3waKeU

— 🅢🅗🅐🅖🅖🅨 (@therapist_memes) July 30, 2019
#13
#Govinda says he suggested #avatar's title to James Cameron, refused a role in the film as he didn't want to be in body paint .
Public : pic.twitter.com/GKzdRPx3pf

— Sudhir Rajput (@rajputsudhir400) July 30, 2019
The post Govinda Claims That James Cameron Offered Him A Role In Avatar But He Rejected appeared first on RVCJ Media.