We all are very much aware of the various controversies that goes around every other day. Our Bollywood stars and singers are always the prime target for those.
Some are self created or some are imposed externally by various news or comments or even incidents.
We know famous singer, Chinmayi Sripaada who is best at her craft and also at making headlines. She is often seen to get embroiled in fan wars as well.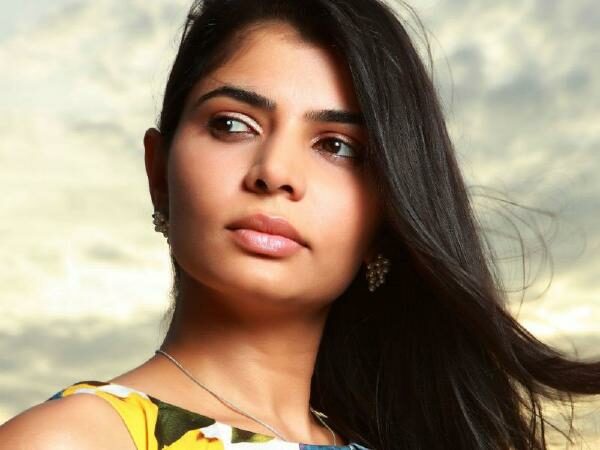 Recently on Twitter she got slammed by a fan for wearing jeans and not sari, which according to the fan is not a suitable dress to be wore.
Check out the fan's tweet here.
@Chinmayi – you sing really well ; bold, beautiful, supremely confident & therefore a role model. But how nice it would be if only you present all these characteristics clad in a saree or any Indian dress. Young girls should associate positive, good characteristics w/ indianness.

— Ram Kumar (@geminiram) January 28, 2019
After this tweet Chinmayi Sripaada left no stones turned to make her opinion. She made sure her fan gets the fitting reply he deserves.
Check out her replies here.
But No. Women have to dress to not 'trigger' perverts in society. Men aren't chided or rapped on their knuckles for this behaviour.
On that note so many women had complained – wondering if any of the women's organisations took suo motu cognisance and filed a case on their behalf?

— Chinmayi Sripaada (@Chinmayi) January 28, 2019
This too:
I can send you some screenshots and sample
Photos if you want.
There is one set of am average Indian man who is a pervert and hence women in public life are forced to covered top to bottom in weather conditions like India where we'd rather wear sleeveless and skirts.

— Chinmayi Sripaada (@Chinmayi) January 28, 2019
She also said:
When I wear a sari there are groups of men who take photographs of my waist + side of my chest, circle it and upload it on soft porn websites. And then I get messages on how they are masturbating to it.

I can be Indian in a sari and in jeans, Sir. https://t.co/94Ctcsa361

— Chinmayi Sripaada (@Chinmayi) January 28, 2019
The tweet instantly went viral, and the man got badly trolled in return:
#1
Do you know Sir, how dangerous the sari can get In a public space? A collegemate took months to recover after a boy snipped her blouse from behind in a crowded bus. She curled in the bus, weeping. She was 'Indian', so was the boy! Kindly stop linking identity with clothing.

— subha j rao (@subhajrao) January 28, 2019
#2
Do you like her for singing or for how she looks,dresses & speaks ? Don't think she is there to fulfill whatever fantasies you have

— Mementoguy (@goethicdesire) January 28, 2019
#3
Sir… you should learn to just listen to her beautiful songs. One way of doing it is to close your eyes.

— Shanks (@easynut) January 28, 2019
#4
What BS, our politicians are dressed in Kurta Pyjamas but everyone will agree there is nothing Indian about their behaviour. Judge people on their actions not on their clothes, sex, political affiliations etc.

— Harry (@eggjhatlee) January 28, 2019
#5
Said the man wearing Shirt & Pants in his DP. Practise what you preach.

— Tanmay Dagaonkar (@TDagaonkar) January 28, 2019
What do you think about his statements?
The post Fan Asked Singer Chinmayi Sripaada To Wear More Sarees, She Gave Him An Epic Reply appeared first on RVCJ Media.