Saaho is the much awaited movie of Prabhas, he is one of the most loved actors in the South Indian actor. Prabhas made every Indian fall in love with his Bahubaali avatar and now fans are going gaga with his upcoming thriller Saaho.
The trailer of Saaho is finally out and fans are pleased and excited with the high action trailer. Saaho also stars Shraddha Kapoor in the lead role along with Jackie Shroff, Neil Nitin Mukesh, Chunky Pandey, Murli Sharma and Vennela Kishore.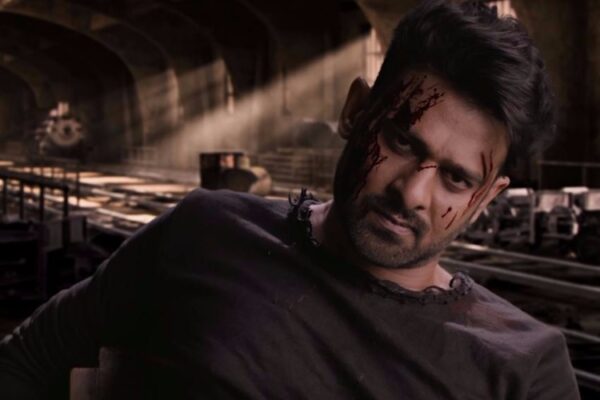 Saaho is written and directed by Sujeeth produced by T-Series and UV Creations. Saaho is slated to release in three different language Hindi, Tamil and Telugu. As soon as the trailer was released it started trending worldwide within the span of 3 hours. Well, thats the power of Prabhas.
#SaahoTrailer….It's mind blowing Wishing #Prabhas director #Sujeeth and the entire team #Saaho all the very best.https://t.co/JAsu8z9Cyy

— Gopichand (@YoursGopichand) August 11, 2019

It is smashing records and trending on No 1 on Youtube India like a boss. Check out the hilarious SAAHO memes:
#1
No one :

Fire pan wale bhaiya : pic.twitter.com/LuTIvxROGY

— Rohit Adhikari (@rohitadhikari92) August 10, 2019
#2
Fire Panpic.twitter.com/Pb4Kn6lzWa

— Rohit Adhikari (@rohitadhikari92) August 11, 2019
#3
#sahoo shades 1 2 3 …. pic.twitter.com/m9FBlOoJgE

— VENKATESH (@VATTIKUTIV) August 2, 2019
#4
Outstanding trailer, excellent BGM Hollywood level visuals and taking ,Mind blowing waiting for the visual feast#Sahoo#SaahoTrailer pic.twitter.com/fwylAI4FJ1

— kancharla Nishanth (@tillunishanth) August 10, 2019
#5
Pic 1: Before Relationship
Pic 2: After Relationship#Sahoo #sahootrailer pic.twitter.com/8HO6R9Y7Ph

— antrax (@sanskari__af) August 11, 2019
#6
Me watching SAAHO trailer in other languages #SaahoTrailer pic.twitter.com/HxcXFEPYZE

— #MiFan chinmnay pattanaik (@Iamchinmay10) August 10, 2019
#7
#SaahoTrailer
Pic1: feelings you have for her…
Pic2: feelings she have for you… pic.twitter.com/5mYqcEfvr5

— pikα©hu (@Badliar_07) August 10, 2019
#8
AUG 30 Will be the historic day in Indian Cinema Industry. #SaahoTrailer #SaahoTrailerDay pic.twitter.com/uUI2ON8kaH

— Mohammed Shahrukh (@MohammedMa333) August 10, 2019
#9
Teaser and Trailer shots
Vfx pina gatiga kurchunoru output ichi padesindi #SaahoTrailer #saaho #Prabhas pic.twitter.com/Zbpscqfjk0

— UnProfessional (@koushiktweetz) August 11, 2019
#10
Disturbing #SaahoTrailer pic.twitter.com/5kbXvCG7qZ

— Akshay K V (@akshayMSDian07) August 11, 2019
#11
Johnny sins at the end of his video #SaahoTrailer pic.twitter.com/zkFkkBRgXf

— Harshit Raj (@RajHarshit100) August 11, 2019
Saaho is set to hit the theatres on 30th August.
The post Desi Netizens React To Saaho Trailer With Hilarious Memes appeared first on RVCJ Media.