Cyclone Fani is said to be the most critical cyclonic storm since the 1999 super cyclone. As the cyclone made landfall in Puri, Odisha the land of Jagannath temple witnessed the most number of deaths and the town is destroyed. It is one of the most affected areas. People are struggling for food, water supply, electricity available for the localities.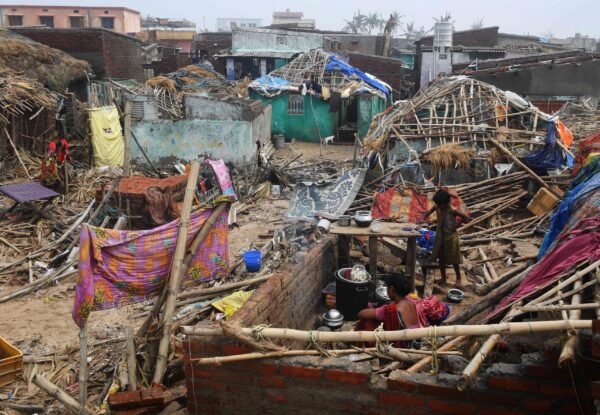 In the aftermath of the Cyclone Fani, the Khalsa Aid an international non-profit organisation extended their service to help the helpless cyclone victims. The main motto of the organisation is to Recognise the human race as One.
They are dedicated to working for the cyclone victims irrespective of faith, colour, caste or religion.
We've become the 4th Emergency Service across India .. Any disaster and our teams respond rapidly to set up aid operations.

Great work by @khalsaaid_india team in helping those affected by #CycloneFani !

Donate: https://t.co/KDtNwLPEPC pic.twitter.com/KJrU4v0o7e

— Khalsa Aid (@Khalsa_Aid) May 8, 2019

Around 15 volunteers are working in the worst affected area in the Puri. The volunteers of the NGO are serving lunch and dinner to helpless victims.
Cyclone Fani relief INDIA….

Our @khalsaaid_india team is providing nutritious hot meals to 1000s of those affected by #CycloneFani in several locations … @amarpreet1313

To Donate: https://t.co/KDtNwLPEPC pic.twitter.com/BwNSRywbWB

— Khalsa Aid (@Khalsa_Aid) May 7, 2019

They have set up their base 60-70 km away from Puri, where they prepare the food and take the meals out in their mobile kitchen and travels to different villages to offer meal twice a day.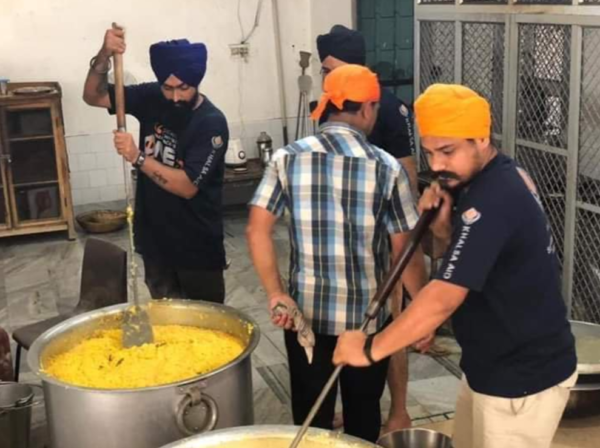 The director of Khalsa Aid said the biggest challenge for them was the non-availability of water. They had to buy 50,000 litres of water from Kolkata as the water available in the local markets is unfit to drink.


Khalsa Aid is serving meals and water twice a day to almost 5000 people in the Puri.
East India Cyclone : @Khalsa_Aid team is in Puri to provide aid to the victims of Cyclone Fani.
We will set up a community kitchen (Langar) for the displaced victims of the cyclone.
Stay tuned for more updates. #cyclonefani #volunteers #disaster #khalsaaid @RaviSinghKA pic.twitter.com/iRW5WZqLuk

— Khalsa Aid India (@khalsaaid_india) May 6, 2019

Khalsa Aid has been appreciated and showered with blessings by twitterati :
#1
Sikh Community Touches Hearts In Odisha, Setup Free Langar In Puri & Bhubaneswar After Fani! https://t.co/Pa8adpPGRB

— Sharell Cook (@AboutIndia) May 7, 2019
#2
@Khalsa_Aid
Great work by KHALSA AID ,
The sikh community completed his great work,
No media, no reporters are seeing this, everyone busy on elections.
I wish that, I join the "KHALSA AID"
I will complete my wish.https://t.co/eQMP5NptBx

— CHOWKIDAR Amit Sharma (@Amit1719march) May 8, 2019
#3
Incredible work Khalsa Aid. Loads of love and honor..

— Manoj Gurani (@GuraniManoj) May 8, 2019
#4
Waheguru ji ka khalsa waheguru ji ki fateh
Satnam shri waheguru ji
God bless every @Khalsa_Aid members
Satnam shri waheguru ji @khalsaaid_india @RaviSinghKA @amarpreet1313 https://t.co/0WRRflQyC3

— NishanSingh (@NishanRai_) May 7, 2019
#5
@Khalsa_Aid reaches to the masses in trouble… Keep up the good work https://t.co/4lKfJW4ZC8

— Prabhjot Saini (@psainidmc) May 6, 2019
The post Cyclone Fani: Khalsa Aid Enchants Everyone's Heart, For Serving Food To The Victims In Odisha appeared first on RVCJ Media.