India has been fighting against anti-social elements for a long time now and slowly this menace is spreading all over the world including the developed countries such as UK, USA, New Zealand, etc. Today (15 March, 2019) is definitely one of the darkest days in the history of New Zealand as 49 people have lost their lives and 20 are seriously injured in the shootings that took place in two mosques in Christchurch.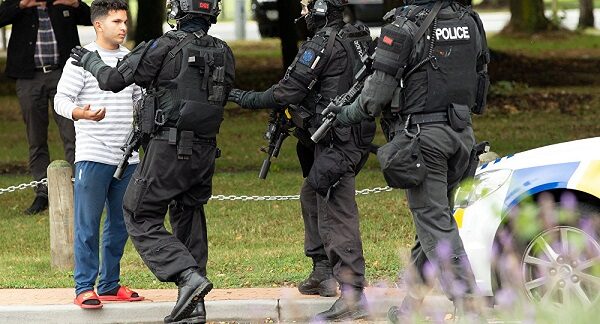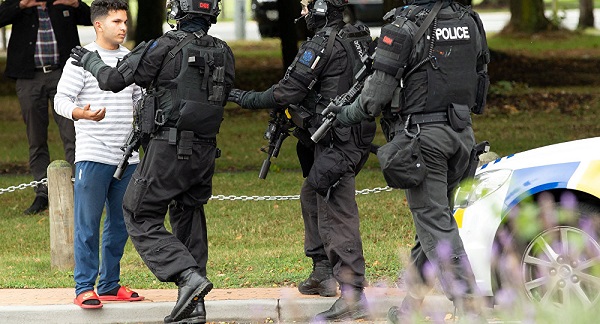 The shooter has been arrested by the police and more details will be divulged later on as it is investigating all the aspects of the incident. The gunman showed his act live on social media website Facebook; while the site has deleted the account of the gunman, it is also trying to delete any footage of the incident which is being shared by users.
The Bangladeshi cricket team was also in the city for playing the third test match of the series against New Zealand and they were on the way to one of the mosques named Al Noor mosque for offering prayers; however, they were lucky enough as the shooting started before they went inside the mosque.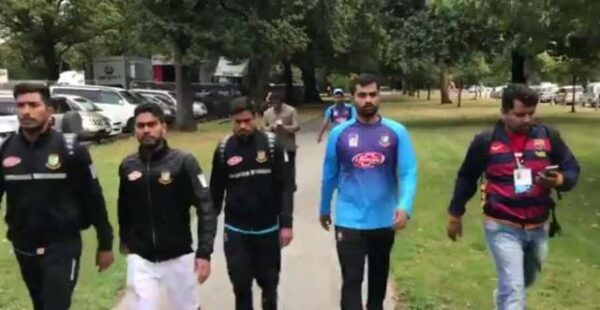 They were locked inside the bus when the sound of shooting was heard and afterwards, they were taken to the stadium where they stayed in the dressing room for sometime before going to hotel.
The Bangladeshi cricketers took to Twitter to express their feelings about the incident:
Shakib Al Hasan:
I have nothing to say about the active shooting in New Zealand that took place all I want to say is I'm grateful to almighty Allah for saving my brothers my teammates! Alhamdulillah

— Shakib Al Hasan (@Sah75official) March 15, 2019
Mushfiqur Rahim:
Alhamdulillah Allah save us today while shooting in Christchurch in the mosque…we r extremely lucky…never want to see this things happen again….pray for us

— Mushfiqur Rahim (@mushfiqur15) March 15, 2019
Tamim Iqbal Khan:
Entire team got saved from active shooters!!! Frightening experience and please keep us in your prayers #christchurchMosqueAttack

— Tamim Iqbal Khan (@TamimOfficial28) March 15, 2019
The cricket fraternity from all over the world including Indian cricketers as well took to social media to express their outrage:
Virat Kohli:
Shocking and tragic. My heart goes out to the ones affected by this cowardly act at Christchurch. Thoughts with the Bangladesh team as well, stay safe.

— Virat Kohli (@imVkohli) March 15, 2019
KL Rahul:
Deeply shocked to hear about the Christchurch attack. Praying for the families who have lost their loved ones.

— K L Rahul (@klrahul11) March 15, 2019
Harbhajan Singh:
Shattered with this terrible news..Another terror attack. Where are we all heading. These cowards have no religion. Thoughts and prayers are with all the victims.#christchurchMosqueAttack

— Harbhajan Turbanator (@harbhajan_singh) March 15, 2019
Irfan Pathan:
Seeing the horrifying footage from One of my fav country in the world breaks my heart #NewZealandMosqueShooting

— Irfan Pathan (@IrfanPathan) March 15, 2019
Ravichandran Ashwin:
There is no place that's safe for humanity because human beings are the biggest threat to this planet. #christchurchshooting

— Ashwin Ravichandran (@ashwinravi99) March 15, 2019
VVS Laxman:
Very shocked to hear about the shooting at Christchurch in New Zealand. Thoughts with the affected families.

— VVS Laxman (@VVSLaxman281) March 15, 2019
Shane Watson:
My thoughts and prayers go to all of the families and friends who have been affected by the most despicable act in Christchurch today. What a disgrace this guy is to the human race!!!!

— Shane Watson (@ShaneRWatson33) March 15, 2019
Jimmy Neesham:
For so long I've watched world events from afar and naively thought we were somehow different in our little corner of the world, somehow safe. Today is a terrible day. Disgusted and saddened doesn't begin to describe it.

— Jimmy Neesham (@JimmyNeesh) March 15, 2019
Mahela Jayawardena:
So sad to see what happened @christchuch …Praying for the victims and families

— Mahela Jayawardena (@MahelaJay) March 15, 2019
Sarfaraz Ahmed:
So sad to hear of the #NewZealandMosqueAttack In #Christchurch
My prayers and thoughts are with the martyrs and their families.
Humanity is at a loss, it was a place of worship …
thank god the #BangladeshCricketTeam are safe.

— Sarfaraz Ahmed (@SarfarazA_54) March 15, 2019
Usman Khawaja:
So saddened about the attacks in Christchurch today. My heart and duahs go out to all the victims and their families

— Usman Khawaja (@Uz_Khawaja) March 15, 2019
Shoaib Akhtar:
Shocked to see the visuals of shooting inside #Christchurch's Mosque. Are we not even safe inside places of worship now? I strongly condemn such acts of terror. Just glad the Bangladeshi cricketers are safe.#Christchurch #NewZealand

— Shoaib Akhtar (@shoaib100mph) March 15, 2019
Darren Sammy:
Sad to hear about the terror attack in New Zealand a place I've always described as calm and peaceful.. this behavior is disgusting and cowardly. Prayers for victims families and the country. I say it all the time LOVE is the only solution…

— Clara's Boy (@darensammy88) March 15, 2019
David Hussey:
Hasn't Christchurch been through enough?! Thoughts to all my kiwi friends, this should never happen. I hope you're doing okay. #anzac

— David Hussey (@DavidHussey29) March 15, 2019
Bangladesh has lost the first two test matches of the series while the third test match has been cancelled taking into consideration the security of the cricketers.
This is what New Zealand Cricket Board tweeted:
Our heartfelt condolences go out to the families and friends of those affected by the shocking situation in Christchurch. A joint decision between NZC and the @BCBtigers has been made to cancel the Hagley Oval Test. Again both teams and support staff groups are safe.

— BLACKCAPS (@BLACKCAPS) March 15, 2019
We condemn this horrific act and request our readers not to spread any image or video which is violent in nature.
The post Cricket Fraternity Expressed Grief Over Mass Shooting In New Zealand appeared first on RVCJ Media.