A lot of innocent children lost their lives after a tragic incident in Surat. A fire broke out in the coaching institute and claimed the lives of almost 20 children. Fire brigade personnel found charred remains of children in the devastating incident.
Another 20 children were heavily injured and admitted to the hospital, to escape the fire many of them jumped from the 4-floor building. Authorities said the fire broke after a short circuit in the transformer.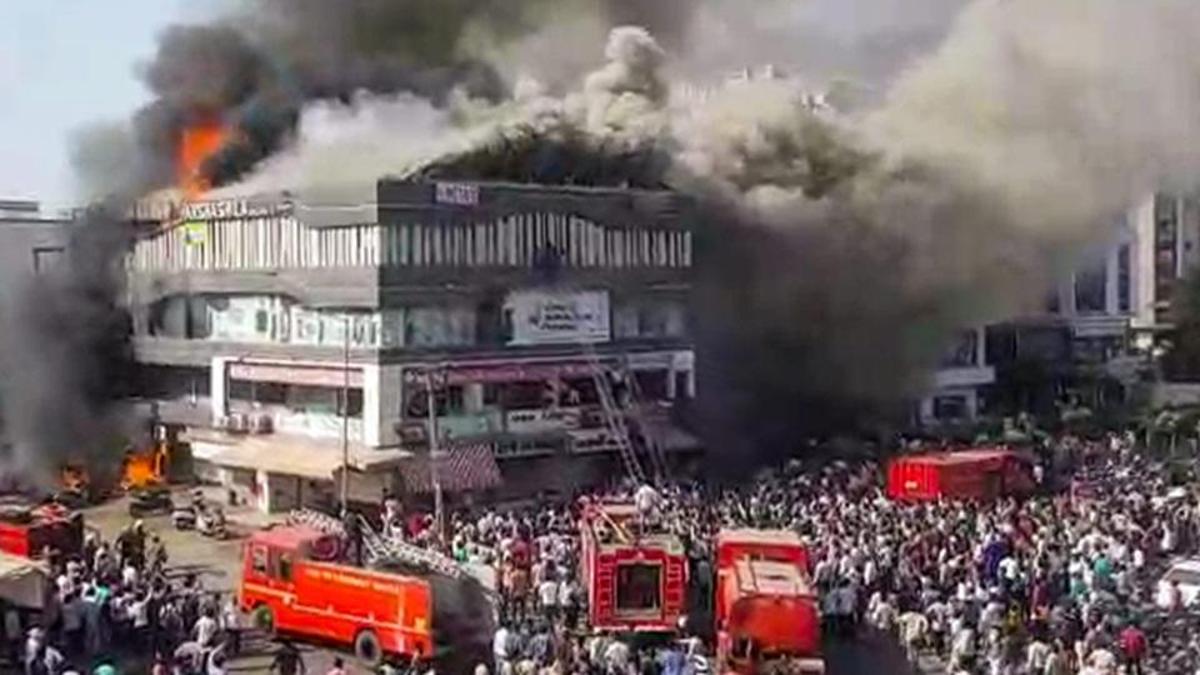 Late night FIR was lodged against 3 people, including the owner of the of Takshashila Arcade in Sarthana area and the person who ran the coaching center.
The news of this tragic incident spread and everyone offered their condolences, including there B-stars.
T 3174 – Terrible tragedy in Surat .. a devastating fire and 14-17 year old children caught in it jump off the building and perish ..
Grief beyond expression .. prayers

— Amitabh Bachchan (@SrBachchan) May 24, 2019
My condolences to the families of the victims..may their souls rest in peace.This is so heartbreaking We really need to be more diligent about our security and safety rules and conditions.Stricter laws and better implementation #SuratfireTragedy https://t.co/NRXX8MraE3

— bhumi pednekar (@bhumipednekar) May 24, 2019
Deeply saddened to hear about the Fire Tragedy in #Surat today. My condolences go out to the grieving families and pray for the speedy recovery of the injured.

— Urmila Matondkar (@OfficialUrmila) May 24, 2019
Students put their lives in the hands of an institution for a better tomorrow, not to be irresponsibly endangered.#SuratFireTragedy was truly unfortunate. I hope education providers would also pay attention to infrastructure apart from syllabus.

— Manushi Chhillar (@ManushiChhillar) May 25, 2019
It is sad that there was only one entry and exit and there was not efficient fire safety.
It is sad how this incident could be avoided if everyone
The post Bollywood Stars Send Condolences After The Surat Fire Claimed Lives Of Innocent Children appeared first on RVCJ Media.