Bill Gates and Warren Buffet were off to attend Berkshire Hathaway's annual meeting in Omaha. Where they decided to get their hands dirty and so some groundwork. They went to a fast food joint in Ohama where they served ice-cream to customers. They visited Dairy Queen for some lunch and restaurant training.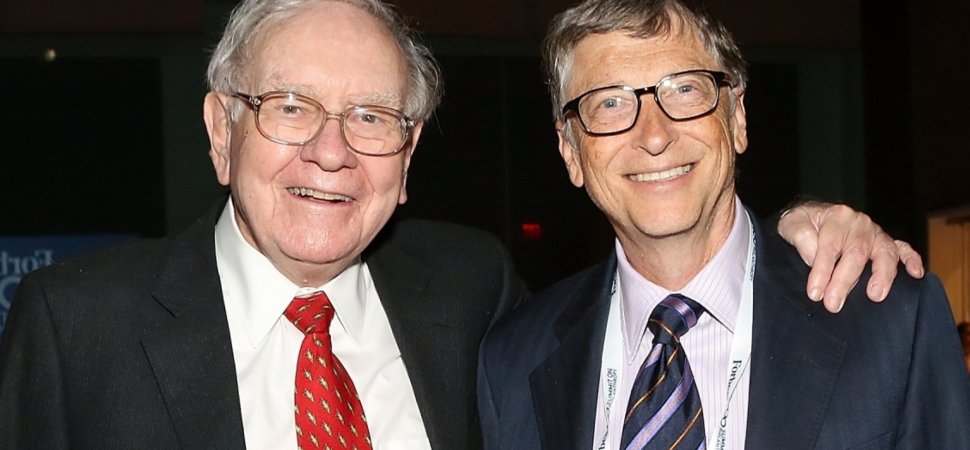 In the video, it can be seen that the duo was greeted by the staff and they were given name-tags and aprons. They served the customers, learned how to do the billing and also made their famous item on the menu, Blizzard.
Warren and I recently picked up a @DairyQueen shift. I think I may have been a quicker study in the Blizzard department, but watch the video below and judge for yourself: https://t.co/BJc1nV4kpa pic.twitter.com/J1NgS0EbfE

— Bill Gates (@BillGates) June 4, 2019
The video soon went viral and people could not stop praising their efforts!
The attitude to continue learning at what age is wonderful.

— 【公式】昼寝日和 (@ThisisSINoALICE) June 4, 2019
I really like the way the say "That's a good one" or "That's veey popular" when taking the customer order, is very good customer service, Gates and Warren are just amazing.

— Kevin Martell (@KevinMartell1) June 4, 2019
Seeing how the little guys live…………….Ahhhhhhh

— janice l gillespie (@gillespie1949) June 4, 2019
No Poison can kill
a Positive thinker , , ,
And
No Medicine can cure A Negative thinker

Good job sir

— dugar (@MahendraDugar) June 4, 2019
Playful old men. I love this

— Ibukunoluwakiti (@ibukunabass) June 4, 2019
Love this! Much respect and admiration for both of you.

— Dr. Susan Truong (@LifeandBizDoc) June 4, 2019
Great job guys!

— ITS A SIN (@LeFrance_Voyage) June 4, 2019
The post Bill Gates And Warren Serve Ice-cream At A Food Joint, Twitter Is All Praises For Them appeared first on RVCJ Media.