Anand Mahindra is one of the most successful business tycoons of India as he is the chairman of Mahindra group which operates in different sectors such as automotive, agribusiness, aerospace, defence, energy, finance and insurance, information technology and various others.
He has a huge fan following on social media, especially the micro-blogging site Twitter where he is pretty active and shares updates regarding his professional and personal life. Sometimes, he also makes his followers laugh by posting humorous tweets.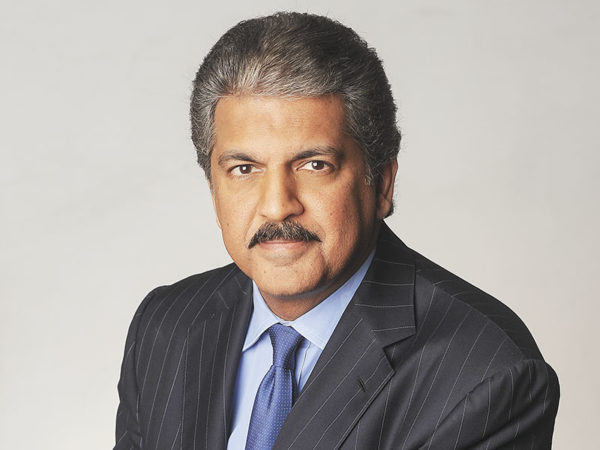 Recently, he took to Twitter and posted photo of a menu card of probably a Chinese restaurant which includes a dish that can give nightmares to all the husbands.
The name of the dish is "Delicious Roasted Husband" and Anand Mahindra wrote in his tweet that he will think twice before visiting this restaurant with his wife as he doesn't want to give her any creative ideas.
First of all, take a look at the pic shared by Anand Mahindra: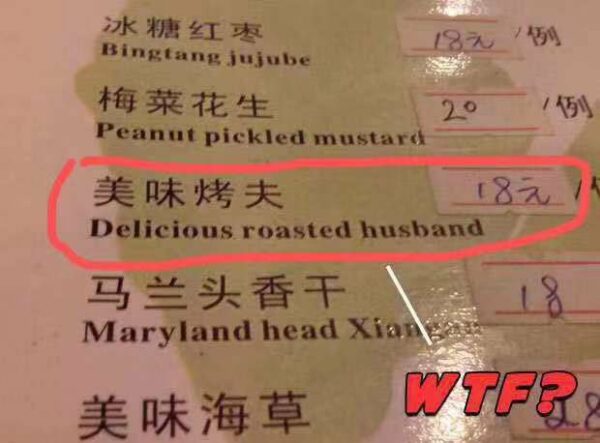 Here's what he wrote in his tweet,
"I'm certainly going to think twice about visiting this restaurant with my wife.  Don't want her getting any creative ideas….! 
#whatsappwonderbox"
I'm certainly going to think twice about visiting this restaurant with my wife. Don't want her getting any creative ideas….! #whatsappwonderbox pic.twitter.com/nyoGOBGo35

— anand mahindra (@anandmahindra) January 30, 2019
Twitter burst into laughter after reading Anand Mahindra's tweet and this is how netizens reacted:
#1
She will eat it and say "Anand hi Anand hai"

— Jayabharathwaj (@Cartoonist_JB) January 30, 2019
#2
Well!! Mr Mahindra all of us(husbands) get roasted day in day out by our wifes ,at least one brave husband has dared to put it on menu

— abhi (@abhisavi) January 30, 2019
#3
The price is quite affordable too. Not sure if its main course ,starter or an appetizer

— Chiranjeev Dahiya (@chirudahiya) January 30, 2019
#4
Sir, Indian wives are creative by birth and they know how to roast their husbands without even burning smell. Doesn't matter for them what status or position their husbands hold. They have enormous #streeshakti

— Rambo Indian (@rambodian) January 30, 2019
#5
Thank god it is Roasted Husband …if it were to be Roasted wife then feminist and Mahila mandal would come and taken out morcha by now …

— Bhavesh Vichhawawala (@vichhawawala) January 30, 2019
#6
This item will be a top selling item in ladies party.

— D Prasanth Nair (@DPrasanthNair) January 30, 2019
#7
In fact all husbands in India are roasted!

— Adv R V-L Sankpal (@v_sankpal) January 30, 2019
#8
But doesn't the wife roasts the husband daily and finds it delicious ? Literally if not actually…

— Jaspreet Singh (@jaspreet20) January 30, 2019
#9
our wife shouldnot come to know such delicacy is also prepared in this world warna hamare din sirf ginti ke rah jayenge

— kya ho raha hai bhai (@skn1969) January 30, 2019
#10
Will need to get my hands on Mrs Mahindra's twitter handle.. First your tweet was about good night Deer and now it's about Delicious Roasted Husband…. Hmmmm.. Something is cooking

— Dinesh Joshi. (@dineshjoshi70) January 30, 2019
#11
She will be disappointed for not trying that dish…..She will definitely love it I guess..

— Ravi Kumar (@ravi91272) January 30, 2019
Well whatever kind of dish it may be, one thing is certain that husbands won't like to order or eat it. But what the reaction of wives will be on this matter is something we will love to know.
The post Anand Mahindra Tweeted About A Dish Called "Roasted Husband" & Twitter Can't Stop Laughing appeared first on RVCJ Media.