The Indian squad of the Cricket World Cup 2019 has been announced and the omission of Rishabh Pant and Ambati Rayudu has left many in a state of shock. While Dinesh Karthik was preferred over Rishabh Pant, Ambati Rayudu was shown the exit doors because of Vijay Shankar.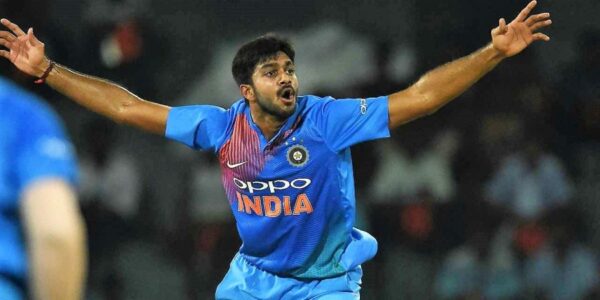 When the chairman of selectors MSK Prasad was asked about it, he said that Rishabh was left out because of his wicket-keeping ability as Dinesh Karthik scores better in that area.
As far as Rayudu is concerned, he said that Vijay Shankar gave them a "three-dimensional" option. With three dimensions, MSK Prasad meant that he can bat, bowl and field as well. Further to justify their decision, he said that the selectors are considering Vijay for number four in the batting lineup.
After this statement by MSK Prasad, Rayudu took a dig at the selectors by posting a tweet in which he wrote that he ordered new 3D glasses for watching the World Cup. Here he used 3D to make fun of the three-dimension option as stated by MSK Prasad.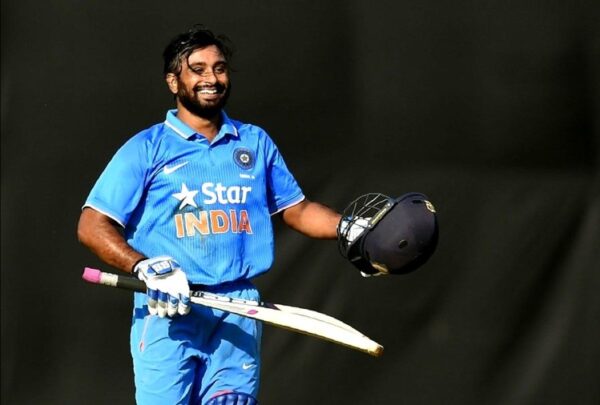 Here is what Ambati Rayudu tweeted, "Just Ordered a new set of 3d glasses to watch the world cup

.."
Just Ordered a new set of 3d glasses to watch the world cup ..

— Ambati Rayudu (@RayuduAmbati) April 16, 2019
This is how Aakash Chopra and Pragyan Prayas Ojha reacted:
EPIC. Hard luck, mate. https://t.co/2NeXRqYrD4

— Aakash Chopra (@cricketaakash) April 16, 2019
Curious case of some Hyderabadi cricketers… been in a similar situation… understand the winkhttps://t.co/zLtAQIMvYn

— Pragyan Prayas Ojha (@pragyanojha) April 16, 2019
Twitter too loved Rayudu's sense of humour. Here are some of the selected reactions:
#1
Kisiko pata bhi nahi chala and he slammed MSK Prasad

— (@Kashyap_ocean) April 16, 2019
#2
Great reply Rayadu . You just won The World Cup. Whether you play our not you just hit the selectors for a six . Keep them 3D glasses safe.. Looks like MSK Prasad needs it more than you.

— manu roberts (@manuroberts1) April 17, 2019
#3
Hard….. Bahot harddd…. Bahot hardddd!!! https://t.co/TpRovOfthj

— VIVEK (@ssvivek4) April 16, 2019
#4
Yesterday, @BCCI Chief selector MSK Prasad said:
"What Vijay Shankar brings at number 4 is 3-dimensional"
Rayudu taunting at him!
Absolute sense of humour

— HAMAS (@HamasulGhani) April 16, 2019
#5
disappointment expressed in a humorous way.. well done Ambati.. Way to go..

— wv raman (@wvraman) April 16, 2019
#6
Sarcasm at its best…

— Nitin (@nitin_quiry) April 16, 2019
#7
Trolling MSK prasad like a boss

— Amit (@iAmitabhishek) April 16, 2019
#8
Go home everyone, Ambati Rayudu has won the Internet World Cup. pic.twitter.com/1uVN0PuV4q

— Gabbbar (@GabbbarSingh) April 16, 2019
#9
What a great way to take it. Looking at this spirit i wish you will bounce back harder.. good luck https://t.co/abGy4QKY4o

— Prabir Bhatt (@PrabirBhatt) April 16, 2019
#10
MSK Prasad Right Now…. pic.twitter.com/pEiwolu8fE

— Akshay Harlikar (@akshayharlikar) April 16, 2019
#11
Master Stroke…

— Engles Thangamani (@englesboys) April 17, 2019
#12
Bhai selectors sab ko bhi 2-3 pair gift kr dena ..Taki next time se thik se match dekhkr players select kare. #awazuthao

— Shivnath Sahu (@ShivnathSahu01) April 17, 2019
There is news that BCCI has kept Rishabh Pant and Ambati Rayudu on standby for the World Cup 2019, in case any player from the Indian squad gets injured.
We wish all the best to the Indian squad for the World Cup 2019!
How did you find Rayudu's subtle dig at selectors? Let us know.
The post Ambati Rayudu Took A Dig At Selectors For Not Selecting Him In WC Squad. Fans Are Loving His Tweet appeared first on RVCJ Media.